Van Life allows you to experience the world in a unique way, but comes with many responsibilities and concerns. One that VanLifers need to consider is roadside assistance. At some point or another, your van will probably need help, whether that is with a new battery installation or needing more gas because your tank is empty. Because of this, it's important that you invest in a good roadside assistance company. Below is more about what this is and some of the top options to use.
What is Roadside Assistance?
Roadside assistance is a service that helps motorists who might be stranded due to a malfunction with their vehicle. This service provides drivers with numerous features that are designed to ensure you get help as soon as possible when needed.
(Related: How To Prepare For And What To Do If Your Campervan Breaks Down)
Why Should You Get Roadside Assistance?
Roadside assistance comes with numerous benefits. While some might be hesitant to invest in roadside assistance, there are many reasons why you should seriously consider it. For instance, it cuts back on costs. Towing per mile without roadside assistance can reach anywhere from $2-$7 depending on the company, something which can quickly add up. In addition to this, locksmith services without roadside assistance can cost over $100.
By using roadside assistance, you'll find that you will receive all of these necessary services at a lower cost, and often with better workmanship. Due to this, VanLifers should definitely use it.
One of the most famous roadside assistance companies is AAA. This service can be used with large vehicles like RVs and there are no size limits in their towing plan.
The Different Types of AAA Plans
It's important to invest in the right plan to ensure you receive all the features you are looking for. Below are the options that AAA offers.
AAA Plus
AAA Plus is this brand's basic plan, but comes with many features, like four free service calls per year and up to 100 miles of free towing. It also provides the service of a locksmith and has a theft reward.
AAA Premier
This option is a step up from the Plus plan and allows you to create customized features depending on your needs. There is a special number Plus members can call when assistance is required. This option provides up to 200 miles of free towing and complimentary car rental.
AAA Plus RV
This plan is a basic one designed exclusively for RVers. It not only helps with emergency services, but can cover other vehicles you might be towing along, like snowmobiles and motorcycles.
AAA Premier RV
AAA Premier RV offers a few more features from AAA Plus RV. This option covers everything that AAA Plus RV does but provides you with extra service miles and towing. In addition to this, it can give you money that might be needed for lodging and meals if your RV is no longer able to work and needs to be taken to a mechanic.
How Many Free Tows Do You Get with AAA?
AAA will offer those on its AAA Plus Plan up to 100 free miles with its towing service. For those on its AAA Premier Plan, you'll get 200 miles of free towing service. While AAA works to provide you with quick service, if you believe that you have broken down in an unsafe area, they will prioritize your call and ensure that someone reaches you quickly.
How Many Times Can You Use AAA? How Much Does the Towing Cost?
As a AAA member, you can use your membership as often as necessary. However, after four calls in one membership year, there will be a service charge. While the cost of this service charge will vary depending on where you need to go, the average cost is around $0.61 per mile.
Will AAA Bring You Gas?
Yes, AAA will bring you gas and you won't need to pay for it if you sign up for one of its upgraded plans. If you do need to pay for the gas, the cost is determined by current fuel prices.
Does AAA Replace Batteries?
AAA does replace vehicle batteries and will give you a free battery each membership year. If you need more than one battery for your vehicle throughout the year, you might end up having to pay for it.
Does AAA Unlock Cars for Free?
AAA unlocks cars for free, a feature that many drivers often depend on.
Can You Use AAA Without Being a Member?
You need to have a AAA membership if you want to use its roadside assistance. Keep in mind that if someone drives your car, such as a family member, and needs to use AAA, they will be unable to do so unless they personally have a AAA membership.
Can You Use AAA Immediately?
You can start using AAA as soon as your payment is processed. For those who sign up for its Plus or Premier option, you will usually have to wait about a week before you can start using it. If you prefer to use your membership immediately, you might be charged an extra fee.
Good Sam is one of the largest RV roadside assistance companies in the world and has over two million members.
What is the Size Limit of the Vehicle They Will Tow?
On average, Good Sam will tow any vehicle that measures no longer than 45 feet and has a maximum height of 13.5 feet. However, this size limit might vary depending on the state you live in.
What Does Good Sam Roadside Assistance Cover? How Much Does it Cost?
Good Sam's roadside assistance covers not only any vehicle damages, including those due to fender benders, but other major problems, such as gas refills, tire replacements, and locksmith services. All of this will cost you around $25-$65 per year depending on the plan you invest in.
What Makes Good Sam Different from the Competition?
Good Sam is different from the competition because it only focuses on roadside assistance for motorhomes. As with most companies, its roadside assistance comes with numerous benefits, such as tire coverage and the ability to claim others on your membership. However, it doesn't always provide coverage for other vehicles you might be transporting.
This roadside assistance option was founded in 1926 and was designed to help motorists travel safely through the United States and Canada. It also offers many other benefits, like travel discounts and free legal advice for traffic violations.
Do They Tow Campervans? What is Their Size Limit?
This option does tow camper vans and generally doesn't have a size limit. Sometimes though there are a few limits as to what they will tow. For instance, they will look at the weight of the vehicle and if it's registered with its insurance program.
What Does Membership Cover? How Much Does it Cost?
Membership covers things such as gas delivery, towing services, tire replacements, and battery changes. While the price will depend on the plan you buy, the lowest starts at $20.
What Makes the Motor Club of America Roadside Assistance Different from the Competition?
This roadside assistance service covers a vast amount of features that help drivers, such as unlimited calls, and is one of the more affordable options. However, this company doesn't focus on RVs only, but many other types of insurance, such as dental and hospital. Because of this, you might not get the full benefits or services you're looking for.
Roadside Assistance Through Your Car Insurance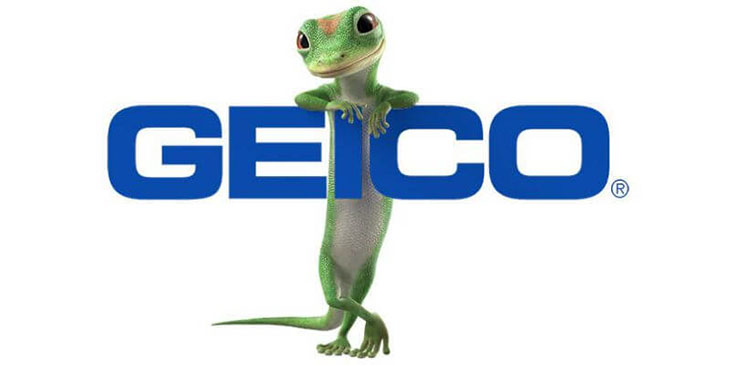 This type of roadside assistance is on a regular car insurance plan, such as with GEICO or Progressive. Because of this, the rates and features will vary.
Do They Tow Campervans? What Size Limits Do They Have?
Whether or not car insurance will tow campers depends on the plan you have. This also applies to size limits.
It's important to remember that sometimes certain car insurances will only provide roadside assistance if you have a registered car traveling with your RV. Others will require you to open two different insurance policies for each vehicle in order for you to have this service.
What Does Membership Cover? How Much Does it Cost?
Most car insurance roadside assistance plans offer you basic RV coverage with gas refills, towing, and part replacements. Costs will vary but most range anywhere from $100-$150 per year.
What Makes Roadside Assistance Through Car Insurance Different from the Competition?
Roadside assistance through car insurance is ideal for those who want something simple or who might only take their camper van out every so often. While it does cover basic needs, this option doesn't always have many features compared to roadside assistance created specifically for vans.
Which Roadside Assistance Should I Buy?
The right roadside assistance to buy will depend on your needs. However, one of the most reliable options is AAA. This service not only serves regular cars, but large vehicles as well, like campervans. In addition to this, it provides plenty of helpful services that range from free gas to quick towing. Besides this, AAA quickly arrives at the scene letting drivers have peace of mind that they won't be stranded for long.