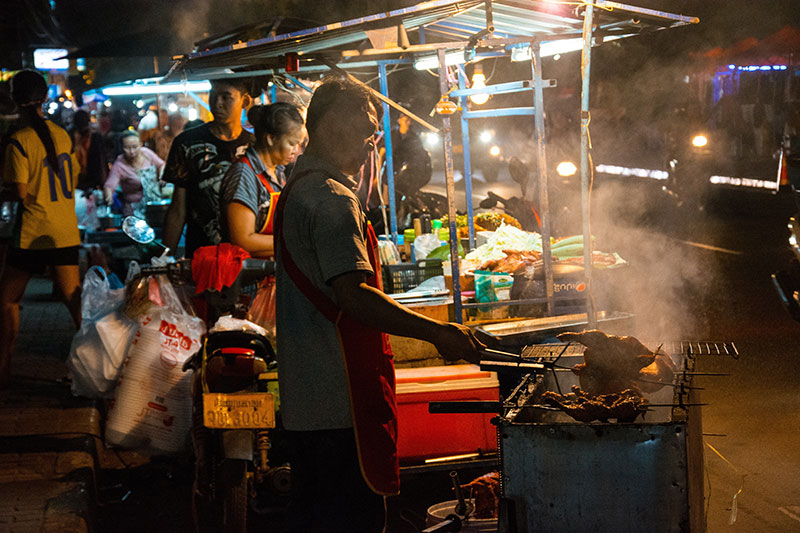 1. Laap
Larb or laap is widely considered as Laos' national dish – this meat-based salad is flavored with mint leaves, chilli, fish sauce, and lime juice, giving it a zesty flavor. Most restaurants use pork or chicken to make larb, but you can also enjoy it with minced beef, duck, or fish.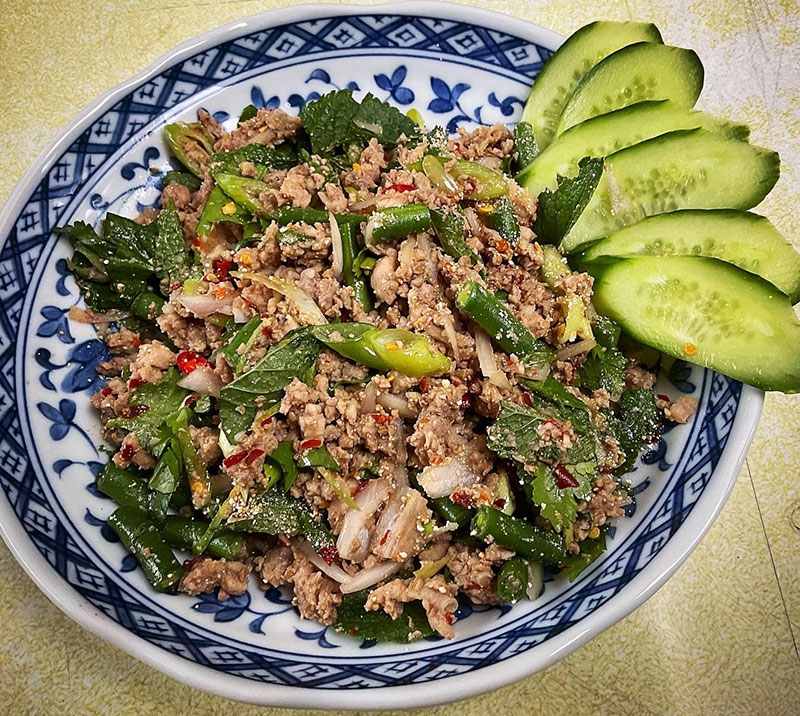 2. Khao Niew (Sticky Rice)
Almost every meal is eaten with a side of sticky rice/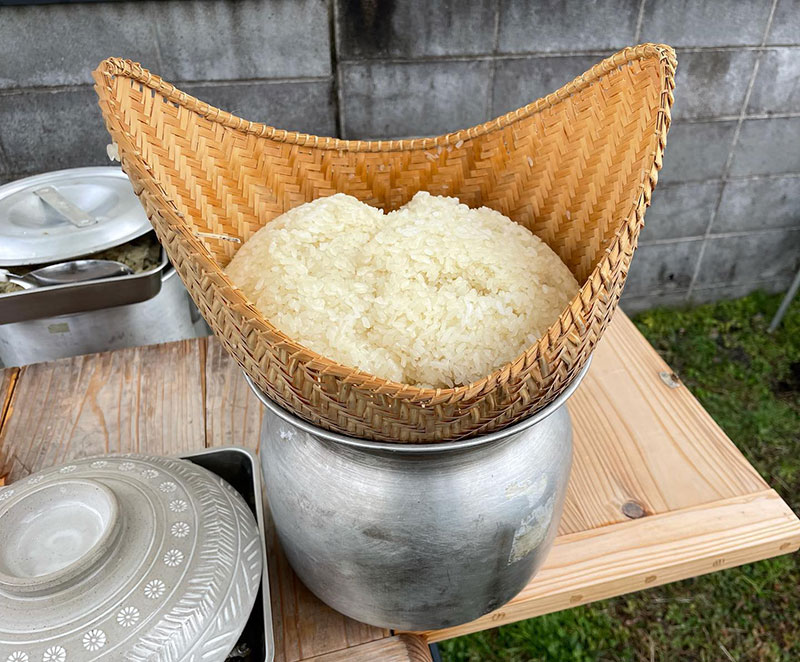 3. Sien Savanh (Lao Beef Jerky)
Similar to beef jerky, it's made using beef flank steak (some places use water buffalo meat) that's marinated in a mixture of garlic, fish sauce, ginger, sesame seed, sugar, salt and black pepper.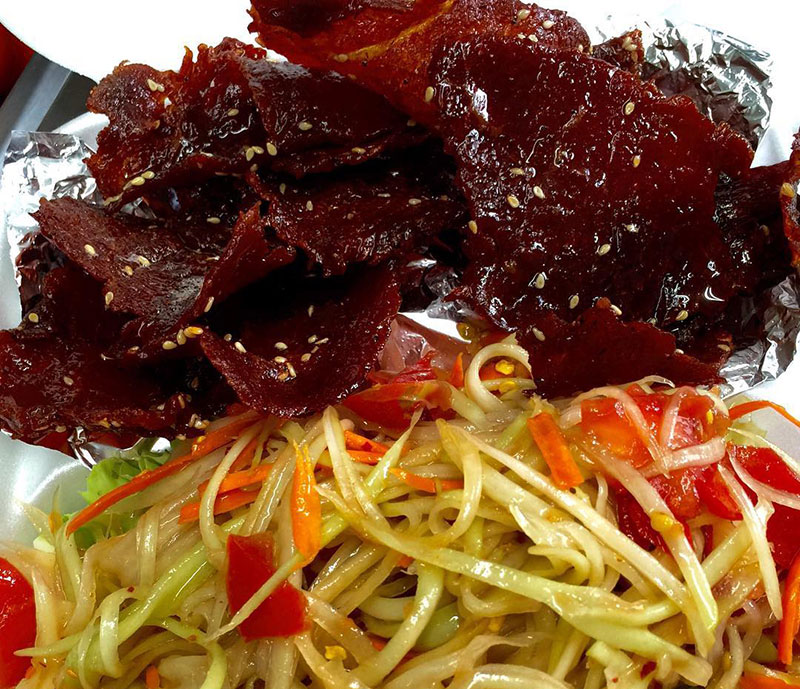 4. Or Lam
Or Lam is a mildly spicy, slightly tongue numbing, Laotian stew originating from Luang Prabang, Laos. The peppery and thick broth is prepared by slowly simmering lemongrass, chilies and Lao chili wood with crushed or mashed up sticky rice, grilled citronella, garlic and onions added to thicken the broth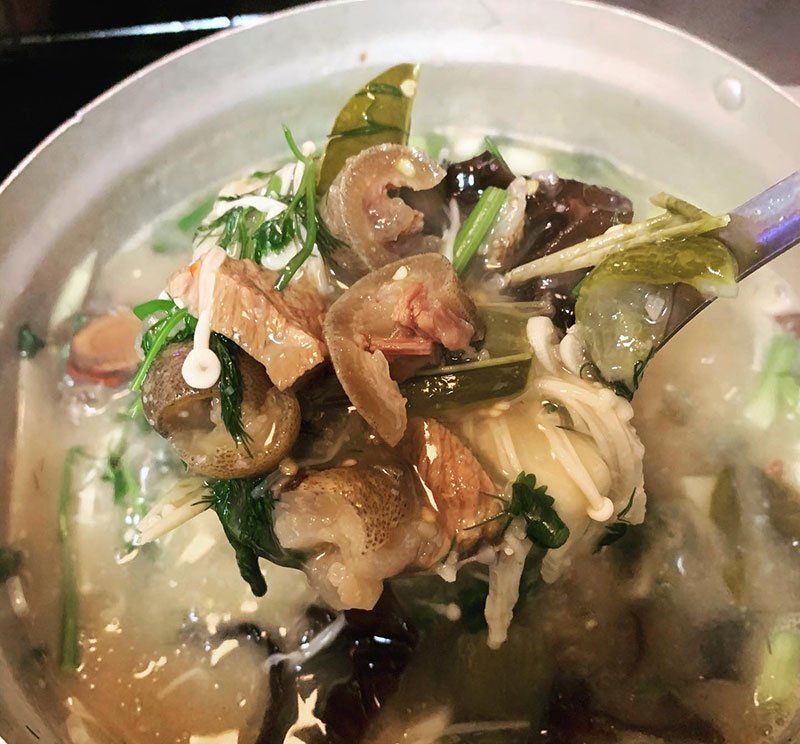 5. Khao Piak Sen
Khao piak Sen is a traditional Lao noodle soup that is commonly served for breakfast. It is made by simmering chicken broth with galangal, kaffir lime leaves, lemongrass, garlic, and fish sauce. The thick, chewy noodles (made from rice flour and tapioca starch) are later added to the broth and release some of their starch, thickening the soup a bit in the process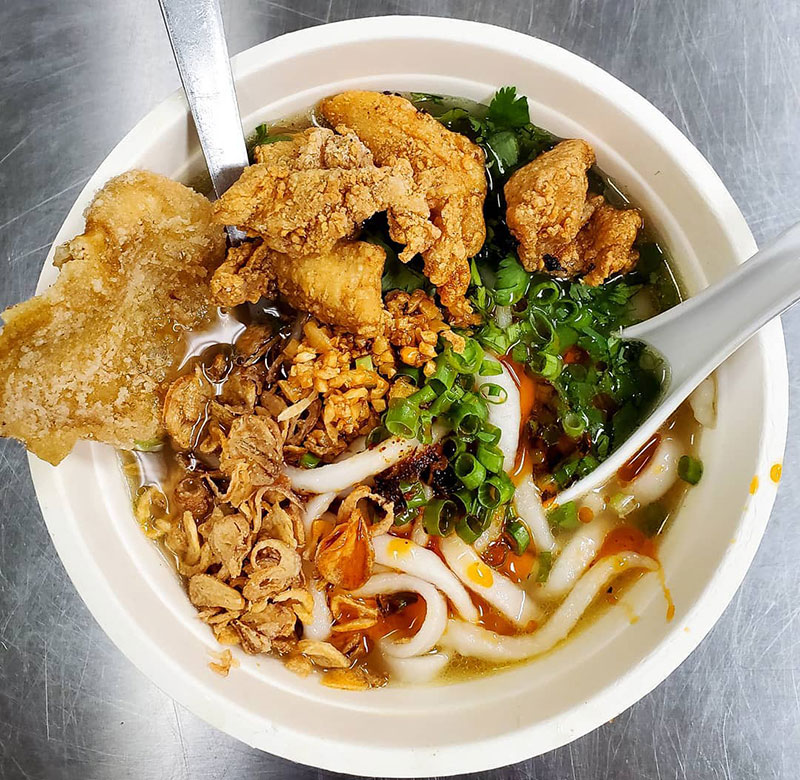 6. Khao Soi
Rice noodles covered with a broth made from chicken bones and herbs. The soup gets topped with a sauce made from tomato, vinegar, palm sugar, chili powder, and thua nao, a type of Lao fermented soybean paste that incorporates chili paste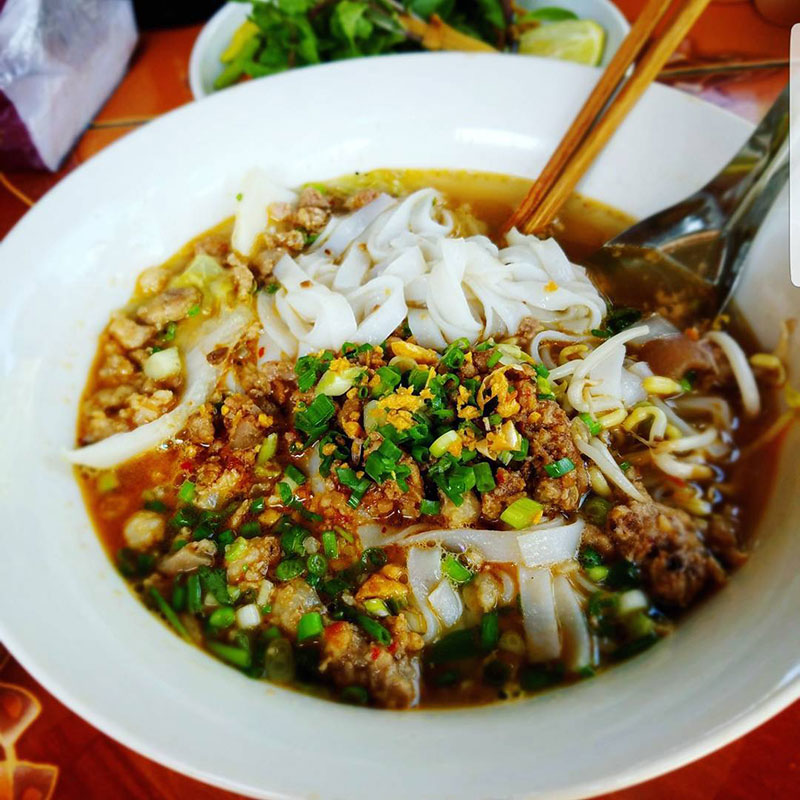 7. Tam Mak Hoong
A spicy salad made from shredded unripe papaya. It's combined with tomato, garlic, and cashew and typically dressed with a mixture of soy and fish sauce, which adds salty and savory flavors, while palm sugar provides sweetness.
8. Khao Jee Pa-Tay
A Lao baguette-based sandwich, similar to Vietnam's bánh mì. It is a famous street food found throughout Laos. The sandwich is made by splitting the baguette lengthways and spread with a thick layer of pork liver pâté, stuffed with pork or Lao sausage, sliced papaya, carrots, shallots or onion, cucumber, cilantro and sometimes Jeow bong or chili sauce.
9. Sai Oo-ah
Laotian sausage. Using a mixture of pork belly, skin, and minced meat, it can also include diced galangal, chopped green onions, cilantro with a ton of dill, and of course a kick from the fresh chili peppers.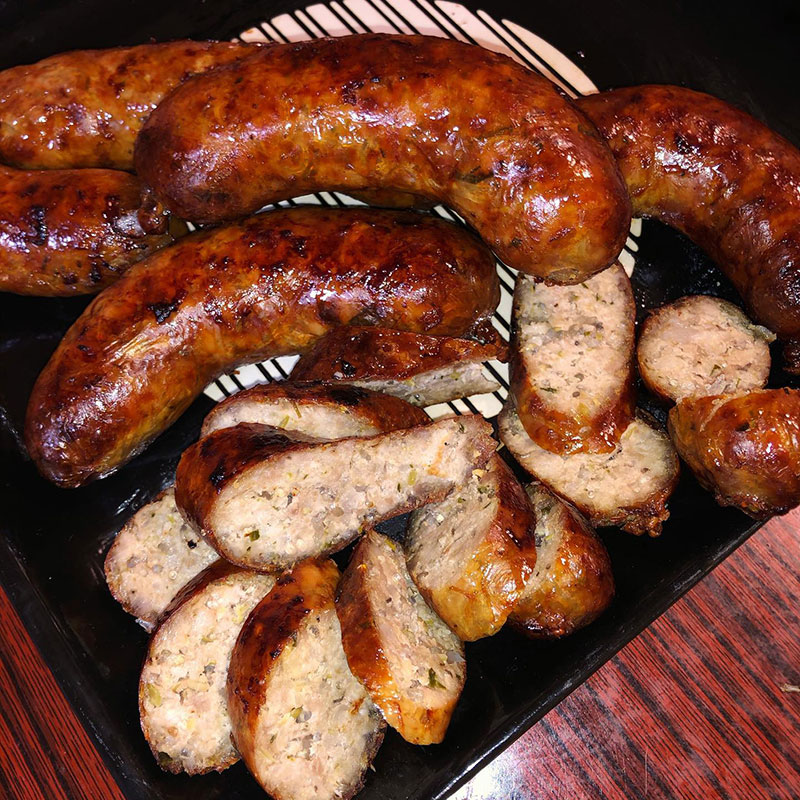 10. Muu Som
Raw pork belly gets massaged and then marinated for approximately three weeks in a wet mash of cold steamed rice mixed with garlic, vinegar, salt, sugar, and water. After the fermentation is complete, the pork is removed and roasted until fully cooked, then charred in a wok with dark soy, ginger, garlic, onion, bell pepper, and mushrooms. This helps the fat crisp up, while the meat remains tender.