Megan Parlen is an actress and producer, most known for her role in the popular 90's tv show, Hang Time.
Though her time in front of the camera has mostly come to an end, Megan has been keeping busy, helping to produce shows such as Food: Fact or Fiction and Through the Wormhole, as well as landing her talents to MasterClass.
Keep reading to learn more about Megan Parlen's acting history and what she's up to now.
Background Info and Early Life
Megan Parlen was born on July 9th, 1980 in Los Angeles, California. She landed her first acting role at the age of three when she appeared in a milk commercial.
Four years after the commercial aired, she landed her first credited acting role as the "Little Girl" in the movie, Walk Like a Man alongside Cloris Leachman, Howie Mandel, and Christopher Lloyd.
Though she would work well into the 1990s and 2000s, Megan pursued a Master's degree in Broadcast Journalism from the University of Southern California Annenberg School for Communication in 2005.
Acting Career
As briefly mentioned, Megan's first credited acting role was in the 1987 film Walk Like a Man. The film, which featured the plot line of a man raised by timber wolves, was a box office bomb, only raking in approximately $460,000.
After Walk Like a Man, she landed a few minor roles on different TV series including Hardball in 1989, Shannon's Deal and L.A. Law in 1990, and My Heroes Have Always Been Cowboys in 1991.
Then, in 1992, she landed the role of Young Ro Laren on Star Trek: The Next Generation in an episode titled "Rascals."
The episode (S7 ep. 6) followed Ro, Keiko, Captain Picard, and Guinan (played by guest star, Whoopi Goldberg), as they returned to the Enterprise as 12-year-olds after experiencing trouble on the shuttlecraft.
Despite acting for close to a decade at this point, Megan had her first real break after this when she landed the role of Mary-Beth Pepperton on the show Hang Time in 1995.
Hang Time
Hang Time, which ran on NBC for six seasons from September 9, 1995, to December 16, 2000, focused on seven teenagers who played on the fictional Deering High School basketball team.
Like many teen sitcoms of the time, it tackled serious issues such as sex, drug usage, and underage drinking and mixed them with quirky comedy.
The series won a Prism Award in 1999 for how well it accurately portrayed drug use.
Megan played Mary-Beth Pepperton, the head cheerleader at Deering High School, who comes from a wealthy background.
During the series, her character does several things, including dating a boy to get her father's attention and using the basketball team's money to buy them all new sports bags.
Her character does see development, however, mainly when she becomes a waitress to help pay back the money she spent from the basketball team and when she tries to arrange a dinner so all the players can get to know one another better.
Mary-Beth's storyline also introduced the topic of sexual harassment during the show's sixth season. In total, Megan appeared in 104 episodes.
What Did She Do After Hang Time?
Though Hang Time ended in 2000, Megan's next role wouldn't be until 2002 when she voiced Tiger Lily in Disney's Peter Pan Adventures in Never Land.
She went on to voice additional video game characters in Gladius (2003), Tony Hawk's Underground (2003), Nicktoons Movin' Eye Toy (2004), and Peter Pan (2007).
College
Between 2003 and 2005, Megan was also enrolled in the University of Southern California Annenberg School for Communication, where she graduated with a Master's degree in Broadcast Journalism.
Before this, she attended the University of California in Los Angeles between 1998-2002, where she received a Bachelor's degree in Communication and Media Studies.
Voice Work
As mentioned above, she did a lot of voice work for several prominent video games including Peter Pan and Tony Hawk's Underground. In 2003, while pursuing her Master's, she lent her voice to Elysium and Gladius.
Producer
About a year after graduating with her Master's degree, Megan worked as an associate producer on This Film Is Not Yet Rated.
In 2009, she was also an associate producer on Young Scientist Challenger, before producing three episodes of Popular Science's Future Of series.
From 2010 to 2014, she produced 14 episodes of Through the Wormhole and from 2015-2019, co-executive produced 59 episodes of Food: Fact or Fiction?
Other producing works include Vanished From Alcatraz, as well as working as a researcher in 2013 on an episode of I Survived…
What Is Megan Parlen Doing Now?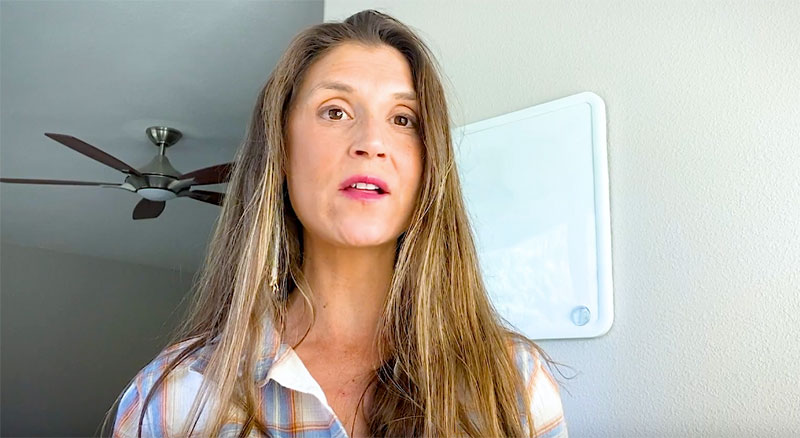 (photo)
Megan is currently working full-time as a Creative Director with MasterClass. MasterClass is an online streaming platform that showcases video lessons from industry experts in a variety of topics including but not limited to cooking, writing, business, marketing, singing, acting, and more.
As creative director, she has worked on a variety of episodes including:
"Elevate Your Singing and State Presence with Christina Aguilera"

"Create Makeup Looks for Any Moment with Sir John"

"Capture Your Vision Through Photography with Petra Collins"

"The Duffer Brothers Teach Developing an Original TV Series"
Personal Life
Megan is married to David Isser, an editor who has worked on different series including Jailbirds, Indian Matchmaking, Undercover Billionaire, Through the Wormhole, and Man vs. the Universe. They have been married since 2006.