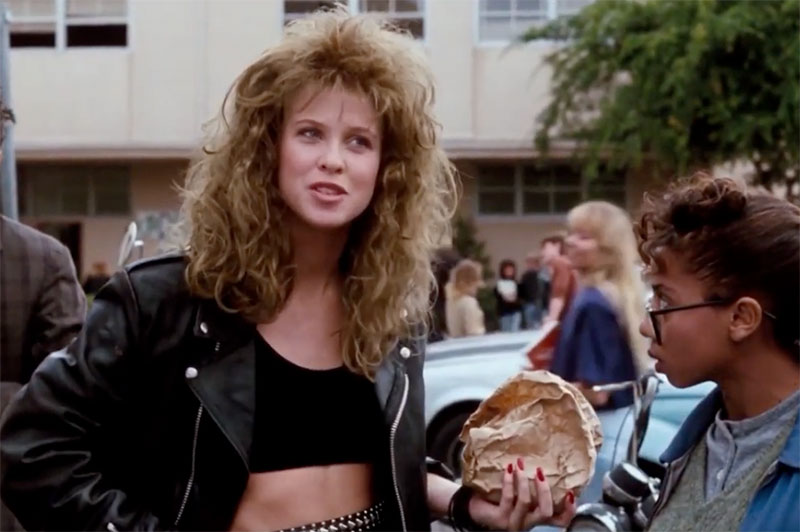 Brooke Theiss is an American actress known for her role in Nightmare on Elm Street and the sitcom, Just The Ten Of Us.
Brooke was born October 23, 1969 in Palos Verdes Peninsula, a stone's through away from Hollywood. Both her parents, Dick and Kathleen, were actors. Her father was known to play villains in westerns.
Acting Career
Brooke landed her first role in 1988 thriller film, Little Nikita, before she was 20 years old. He role was minor, but she got to be on the same set as River Phoenix and Sidney Poitier.
A Nightmare on Elm Street 4: The Dream Master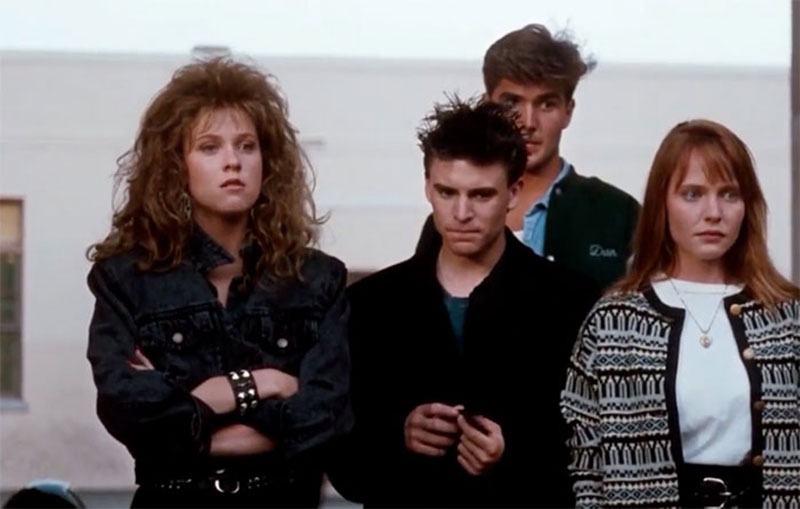 Brooke's next feature film put her on the map for horror fans. She played Debbie in A Nightmare on Elm Street 4: The Dream Master, which came out the same year as Little Nikita.
Just the Ten of Us
Brooke's penchant for dark films took a break when she was cast in Just the Ten of Us, a tv sitcom that ran from 1988-1990.
The show covered the usual comedic trials and tribulations of a family in suburban American. The Lubbock family lived in Eureka, California, and stood out by having eight children.
Brooke played Wendy Lubbock, one of the eight children. She was a twin, the two of them being the second and third of the four eldest daughters on whom the series tended to focus. Wendy was the younger twin, known to be the most flirtatious.
The show ran for three seasons of 47 episodes and Brooke was in every single one of them. She starred in the show alongside Heidi Zeigler, Deborah Harmon, JoAnn Willette and Heather Langenkamp.
What did she do after Just the Ten of Us?
After Just the Ten of Us, Brooke played many minor roles throughout the '90s and '00s. Most were one-off appearances in tv shows like Blossom and Boy Meets World, but she landed a couple of longer roles.
Good & Evil
Good & Evil was a soap opera parody about two sisters that were more or less an angel and a devil.
It ran for only 11 episodes of one season. Brooke played Caroline, acting in every episode until the show was cancelled after the taped the 11th episode and only 6 aired.
Home Free
Before landing his most life-altering role, Matthew Perry, famous for Friends, starred in the sitcom Home Free. Matt (Perry) is a journalist who has to put up with his sister and her children moving in with him and his mother.
Brooke plays Laura, a photographer Matt is infatuated with. They filmed 13 episodes but only 11 were shown due to poor reception.
Beverly Hills, 90210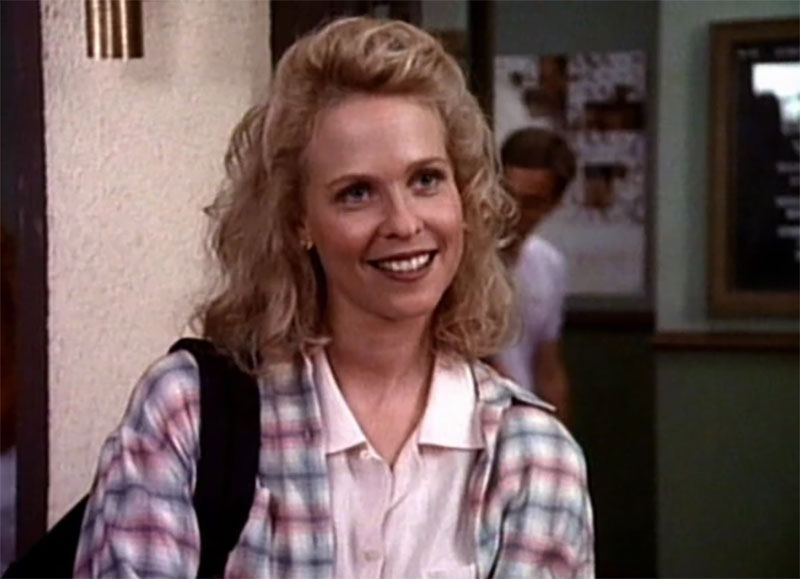 While in not as many episodes, Brooke's teen drama appearance took a step up from Just the Ten of Us's comedy vibes.
She played the role of Leslie Sumner in seven episodes of season 4 of the famous coming-of-age tv show, then reappeared in season 6 for another two episodes.
What is Brooke Theiss doing now?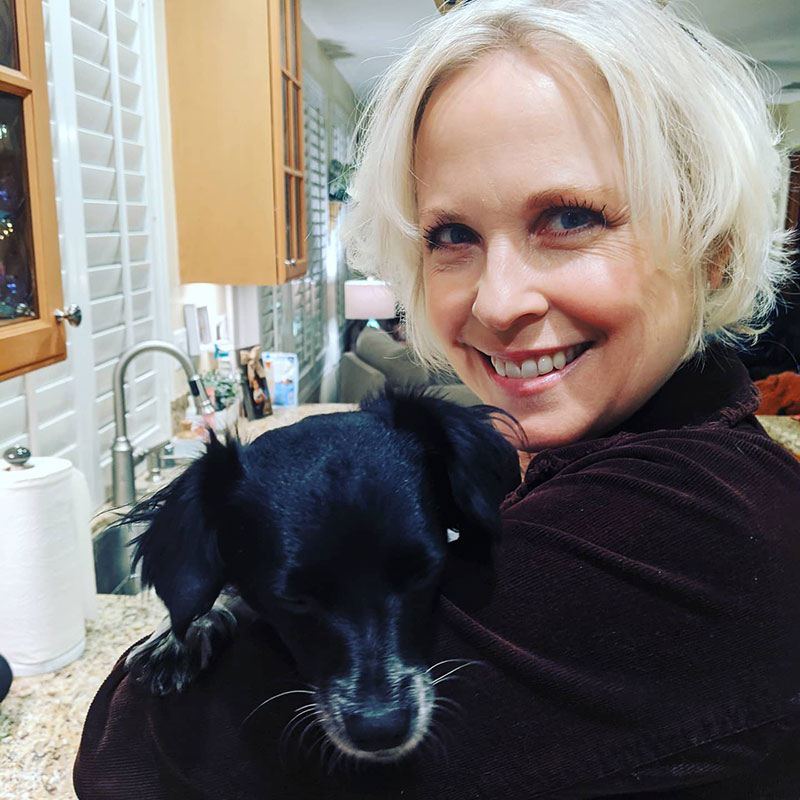 Although Brooke has not retired from acting, her career has dramatically slowed down since the end of the 90s. She has made sporadic appearances in tv and film. Her last significant acting credit came in 2016 for the film 'Do Over'.
In 2020, she was apart of the #StopTheNightmare, which was a social campaign by the cast of Nightmare on Elm Street, in an attempt to raise money for artists who were affected by the Covid pandemic.
Brooke is slated to appear in a Canadian production by director James Fargo, known for The Enforcer and Every Which Way but Loose.
Not much is known about the upcoming movie except that it's called Vail of Justice and based on writing by deceased Hollywood writer Alan Marcus. Brooke is one of four actors on the cast list, alongside Tom Sizemore.
Just the Ten of Us Reunion
As Covid and Zoom gave many the chance to reunite, the cast of Just the Ten of Us also got together in July 2020.
The 30 year reunion brought together the cast from the show for an hour of reminiscing, hosted by "Two Guys Into Fridays."
Fan conventions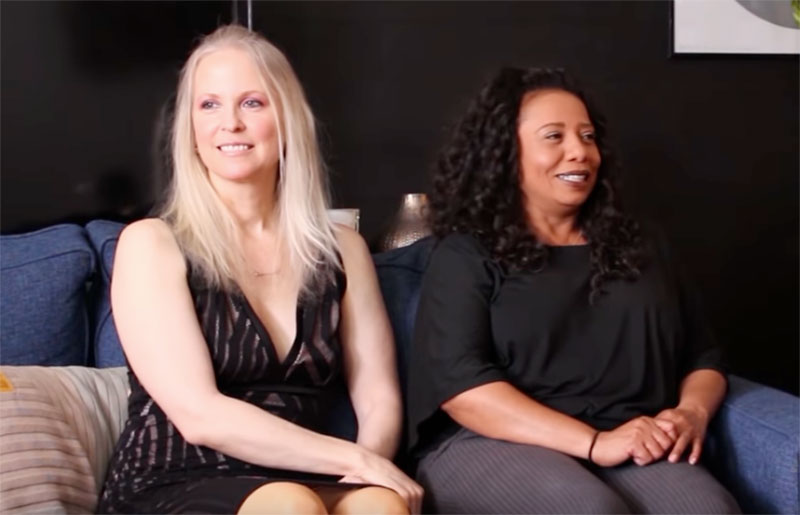 (photo)
Brooke attends many events, meeting fans at gatherings like HorrorHound Weekend, Spooky Empire, and ScareFest. She even traveled abroad to attend German Comic Con in 2022.
Cameo
Brooke has been a celebrity available on Cameo, found in the "horror" category thanks to her work on Nightmare on Elm Street.
Her Cameos are currently unavailable, but you can sign up to be notified soon as she's back in the game.
Personal Life
Brooke is married to fellow actor Bryan Genesse. The couple tied the knot in 1994 and have two children together, Mitchell and Aubrey.
Mitchell works as a coordinator/supervisor at East Bay innovations, helping further social, occupational, and educational equality for people with disabilities.