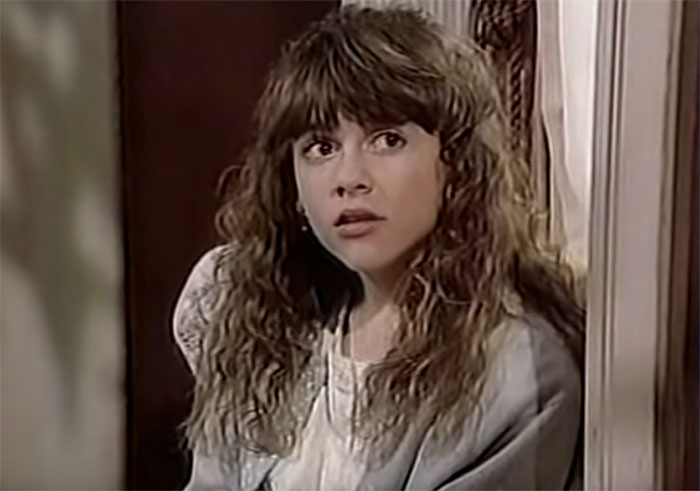 Olivia Burnette is an actress known for '90s sitcom The Torkelsons and more recent drama, Sons of Anarchy.
She was born on March 24, 1977 in San Clemente, C.A. Not much is known about her personal life at all, letting her acting career speak for her.
At one point, Olivia left her native California with the goal of obtaining an education.
She moved to the Big Apple and enrolled in NYU's Tisch School of the Arts, from which she graduated with a double major in English and Film. She has since returned to California.
Acting Career
Olivia started young in the industry. Her career technically began at only six years old, but her first acting credit on a tv show was at eight.
In 1985, Olivia was cast in the 43rd episode of Riptide, a detective series based in Redondo Beach. This was the last season of Riptide.
Planes, Trains, and Automobiles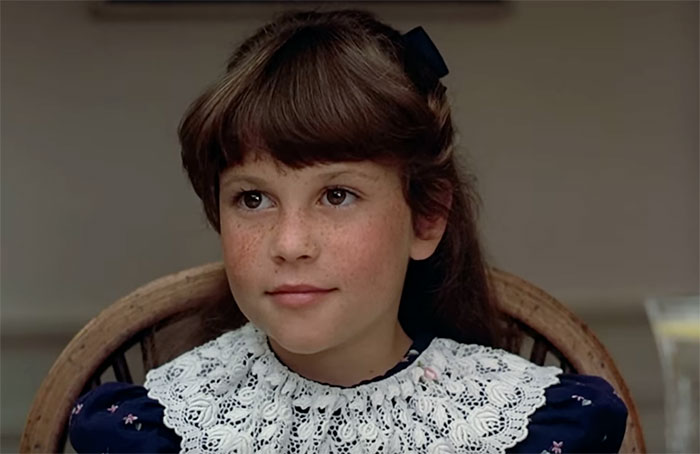 Though she had a couple more tv appearances, Olivia really hit it big when she starred as Marti Page, daughter of Steve Martin's character Neal in comedy classic Planes, Trains, and Automobiles.
Other shows Olivia acted in in her earlier years include Our House, Designing Women, and Charles in Charge.
The Torkelsons
The Torkelsons was an early '90s sitcom about a down-and-out single mom in Oklahoma who is raising her five children after her husband left. To earn some money, mom Millicent rents the basement out to a lodger, Wesley.
Olivia played Dorothy Jane Torkelson, the 14 year old daughter who is extremely articulate and provides a running commentary on her thoughts on events that take place in the show, thanks to her window-side chats with the "Man in the Moon."
Dorothy falls for the older boy next door, Riley, and maintains a good friendship with him while rebuffing advances from her classmate Kirby.
Olivia's character Dorothy appears in all 33 episodes of the show. There were two seasons, but for the second, the family moved to Seattle and the show itself was renamed Almost Home.
The family mysteriously turns into Millicent and her three children, as two aren't written into the second season. Guest stars of the show include Brittany Murphy, Drew Carey, Ben Affleck, and Jared Leto.
What did she do after The Torkelsons?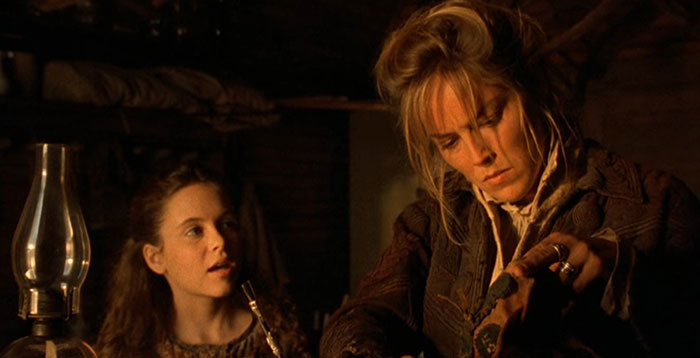 Though a minor role, Olivia's part in The Quick and the Dead put her on screen with stars Gene Hackman, Leonardo DiCaprio, and Russel Crowe. The western was directed by Sam Raimi, director of the early '00s Spider-Man trilogy.
Olivia wasn't afraid of acting in controversial roles. In Eye for an Eye she played Julie McCann, the daughter of Karen (Sally Field) who is brutally raped and murdered by Robert Doob (Kiefer Sutherland).
Part of the supernatural slasher/horror series of the same name, Children of the Corn V is a sequel based on the Stephen King novel.
In this movie, Olivia plays Lily, part of a group who get tangled up with the leader of a cult. This straight-to-video release was the feature film debut of Eva Mendes.
Sons of Anarchy
Olivia's last acting credit was on the gritty gang drama, Sons of Anarchy. Across the seven seasons of the show, Olivia appeared in 11 episodes as a mysterious homeless woman.
Lots of speculation surrounds the purpose of Olivia's character, some postulating that 11 is a religious number and she represents a guardian angel for main character Jax, especially when it's implied only he can see her in real life.
In a fan Q&A, show's creator Kurt Sutter admitted, "She's Jesus Christ."
From 1998 on, Olivia has appeared in episodes of some of the most well-known shows on tv, including Quantum Leap, JAG, CSI: NY, NCIS, and Dexter. Her final acting credit was in 2010 on an episode of The Closer.
What is Olivia Burnette doing now?
Olivia hasn't been cast in anything for over 10 years, so there is reason to believe she's finished with her acting career.
Olivia is married to musician Julian Sakata. He has worked in the sound department and composed scores for movies, as well as acted in a couple pieces under the name "Still James."
You can listen to his 2008 album "See?" on Spotify. Olivia is stepmother to Julian's son, Rain.