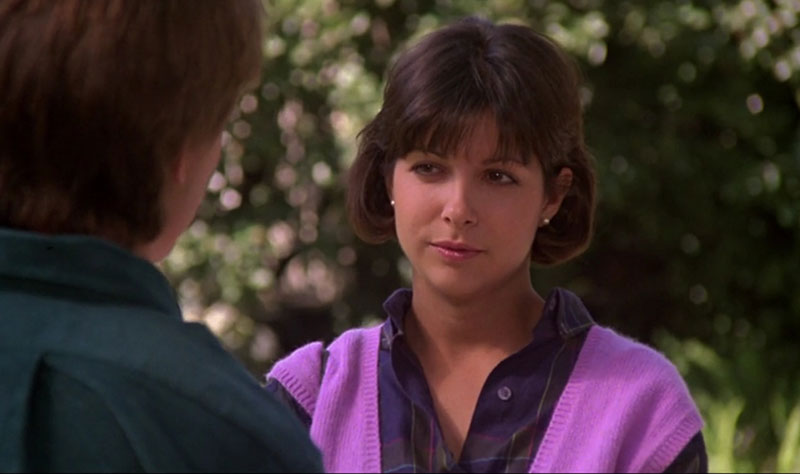 Susan Ursitti was best known for her role as Boof in the 1985 hit movie Teen Wolf. In her role as a long-time best friend to Scott Howard (the Teen Wolf himself), Ursitti acted out the part of the childhood best friend turned romantic interest.
It was a heartfelt part of the comedy-drama we could all connect with, and it seemed like big things were on the horizon for the young Ursitti. But then, just over ten years later, in the mid-nineties, the actresses seemingly fell off the map. Whatever happened to Susan Ursitti? You'll be shocked to find out how her career trajectory took a complete 180-degree turn!
Early Life
Ursitti was born on September 15th, 1957, in the United States. Little else is known about her early life. When she was twenty-two, she graduated from Saint Mary's College of Notre Dame. But surprisingly, she didn't go straight into the typical career field of a college graduate. Instead, Ursitti turned to acting.
A Breakout Actress
Ursitti's first role, aside from commercials, was in the film Zapped! in 1982. She played the character of Debby, a minor role.
Teen Wolf
But despite her minimal acting history, Ursitti was awarded a major role just a few years later. She was selected to play the best friend turned romantic interest of Scott Howard (played by Michael J. Fox), Lisa "Boof" Marconi, in the coming-of-age romantic fantasy comedy Teen Wolf.
Boof was the sweet and caring best friend from childhood that had a crush on Scott, only to be initially turned down for the more popular Pamela. However, later in the film, Scott realizes that he may have friend-zoned Boof too quickly, as she'll be the girl that will always be by his side. The response to the film was mixed at first, but today it is considered an eighties cult classic.
Unfortunately, after scoring big with the part of Boof, it was largely back to bit parts for Ursitti. In the 1987 dark film Funland, she is only listed as an "actor." She then played Sherry in the less-than-memorable Doin' Time on Planet Earth of 1988.
That same year Ursitti starred in Defense Play as Karen Vandemeer. But the film was destined to be one of the decade's many low-budget, forgettable productions. In 1989 Ursitti was again only credited as an "actor" in The Runnin' Kind. Ms. Glusac in the 1995 production of The Walking Dead (then a war film) would be her final acting credit.
Teen Wolf looked promising for Ursitti, but a slate of B movies and television bit parts resulted in her career never truly taking off. Certainly not to the level of her Teen Wolf co-star, Michael J. Fox. By the mid-nineties, Ursitti had vanished.
What is Susan Ursitti Doing Now?
Fortunately, the ending of her acting career was the beginning of another great adventure for the then thirty-eight-year-old Ursitti. She returned to school to pursue a master's degree. After graduating a second time, Ursitti entered the design and manufacturing career field.
But Ursitti couldn't leave Hollywood entirely behind. On September 12th, 1992, she married film producer Jonathan Sheinberg who has produced popular films like Passenger 57 and McHale's Navy. Her father-in-law became Sidney Sheinberg, president/COO of the independent film production company The Bubble Factory.
The pair went on to have three children, two sons and a daughter, to be exact, and the family seems to live a comfortable life in Brentwood, Los Angeles. The couple celebrated their thirtieth anniversary in late 2022. Today, Ursitti is on the advisory board for Los Angeles Parks and Recreation and describes herself as a vegetarian. You can keep up with her by following her active social media profiles that detail the family's relatively quaint life.
While Ursitti's career didn't take off as she may have once hoped, by all accounts, her life appears to have turned out just peachy after she exited stage left.