Known for acting in 80s teen comedies, Michelle Meyrink made a name for herself playing Judy in Revenge of the Nerds. But she quit acting at an early age and decided to refocus her life. Let's dive into this actress' truly fascinating life story and see what she did after acting!
Background info
Born September 1, 1962 in Vancouver, British Columbia, Meyrink spent a considerable amount of time living in the Dominican Republic as a child. It was during this time that she was bitten by the acting bug!
When Meyrink was 12 years old, she performed as an extra in The Godfather: Part II, part of which was being filmed in DR. On the set, she connected to Francis Ford Coppola and would later write him a letter upon her high school graduation. Instead of Coppola, producer Fred Roos responded to her letter about an audition for another Coppola film in Los Angeles. Her impressive entrée into the world of acting had paid off years later, and the young actress leapt at the chance to move to LA.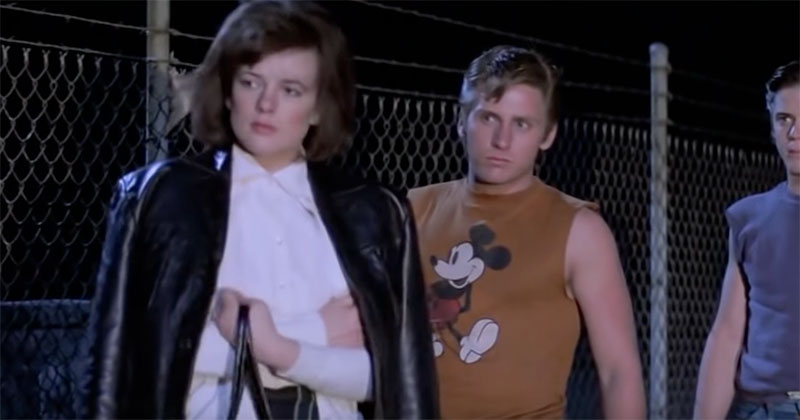 This audition resulted in Meyrink's first major role in a movie. She played Marcia in The Outsiders, Coppola's 1983 adaptation of SE Hinton's coming-of-age novel about a rivalry between two gangs. The film's popularity boosted Meyrink's profile, and she was cast as Suzi in Valley Girl the same year. This would be the first of 3 collaborations she would have with director Martha Coolidge.
Revenge of the Nerds
If you were a teen in the 80s, it's very likely that you saw, or at least remember, the comedy classic Revenge of the Nerds. The film tells the story of two nerds, Lewis and Gilbert, who take revenge on the fraternity brothers who reject and prank them incessantly.
In Revenge, Meyrink plays Judy, a member of the Omega Mu sorority and fellow nerd who enjoys playing the accordion. The first time we see her, she is banging her head into a computer screen, and Gilbert helps her figure out how to work it. After that, Judy starts dating him, and she and the rest of her sorority sisters help Lewis and Gilbert organize a big party meant to impress the members of Tri-Lambda, a fraternity to which they are hoping to gain acceptance. Meyrink has said she identified with Judy because she considers herself a nerd, too!
While the film maintains a cult following, it has also been the center of much criticism regarding its use of racial stereotypes and sexual assault as punchlines. The director himself has acknowledged that he regrets a particularly problematic scene wherein Lewis tricks his love interest Betty into having sex with him.
What did she do after Revenge of the Nerds?
Meyrink had a string of memorable acting roles throughout the rest of the 80s. She reunited with Martha Coolidge for 1984's The Joy of Sex and appeared in one episode of Family Ties that same year.
Martha Coolidge cast her again, this time in the sci-fi comedy Real Genius. Later in 1985, she played Betty in One Magic Christmas.
In 1987, she played Steffi in the TV movie Tonight's the Night and had the punny name "April Flowers" in the movie Nice Girls Don't Explode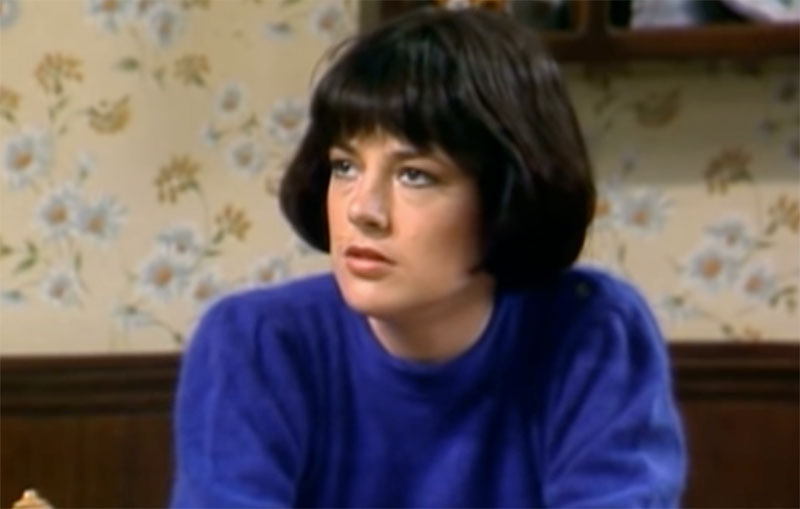 Meyrink's final acting role was in 1988's Permanent Record, in which she starred opposite a young Keanu Reeves.
Why did she quit acting?
Having spent most of her 20s living and acting in Los Angeles, Meyrink decided to leave acting in 1989. She moved back to the Dominican Republic for some time to be close to family and eventually returned to Vancouver.
Initially, she planned to take six months off, but that turned into a year, and then snowballed into more than two decades. During this time, she realized she didn't really miss acting and began focusing on her family and building a new life.
What is Michelle Meyrink doing now?
After decades away, a friend of Meyrink convinced her to teach an acting workshop, and this rekindled her passion for artistic expression. In 2013, she turned this passion into opening an acting school called Actorium. The school offers classes, workshops, and space where participants can "immerse themselves in the art of acting."
Meyrink dated fellow actor Crispin Glover for a short time in 1985. After she gave up acting, she started studying Zen Buddhism, and it was through this practice that she met her future husband John Dumbrille with whom she has three children.