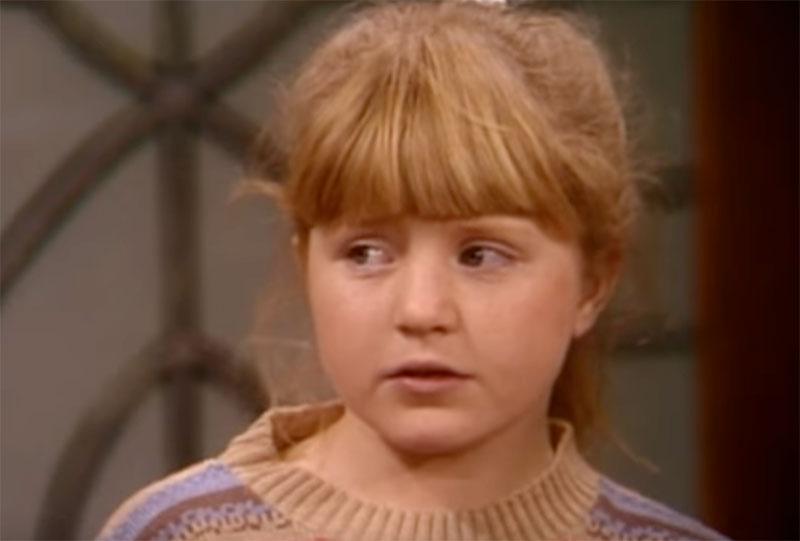 You may remember Tina Yothers from her role as Jennifer Keaton on the hit NBC series Family Ties, or from her other television roles in the '80s and '90s. But what has she been up to since then? Is she still acting?
Read on for answers to these questions and more about Tina Yothers, from her early days to what she's been doing most recently.
Early Days
Tina was born Kristina Louise Yothers on May 5, 1973. Born and raised in Whittier, California, Tina grew up not far from Hollywood, where she would start a career almost immediately!
In fact, as early as three years old Tina began doing commercials. She was born into a TV family, with her dad, Robert Yothers, a TV and film producer. Tina's brothers also got in on the commercial acting.
As she got older, Tina began doing bigger and bigger ads, including spots for McDonald's and Doritos. Her first big role was in the movie Shoot the Moon in 1982. That same year, Tina was cast as Jennifer Keaton on the series Family Ties, which would end up being the big break that would define the rest of her career.
Family Ties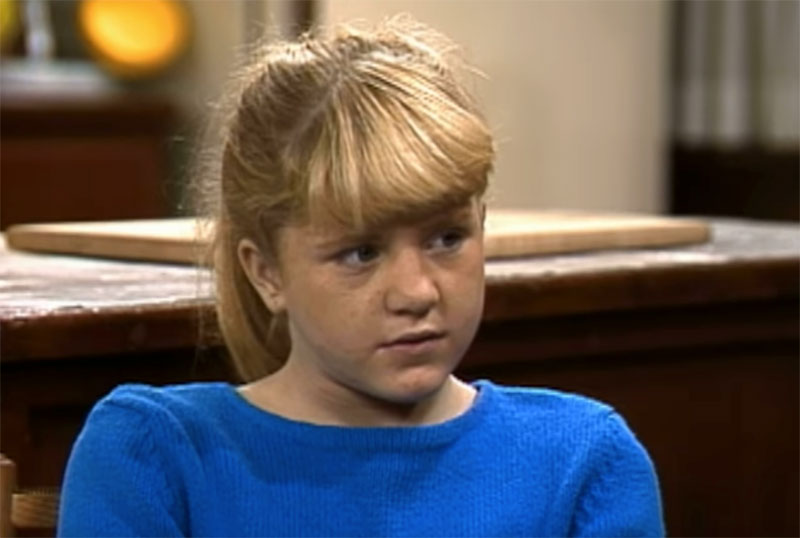 Tina Yothers was one of the original cast members on NBC's sitcom Family Ties, which ran for seven seasons (1982 to 1989). The series touched on cultural and political issues at the time, reflecting the zeitgeist of Reaganism. The show was famously Michael J. Fox's big break as well, and he played Alex P. Keaton, a young Republican who constantly quarreled with his ex-hippie parents, Steve and Elyse (played by Michael Gross and Meredith Baxter-Birney).
While Michael J. Fox won three consecutive Emmys for his portrayal of Alex Keaton, the show was a big break for other actors as well, including Justine Bateman and Tina Yothers. The show also featured a large array of notable guest stars, including River Phoenix, Jeff Cohen, Corey Feldman, Tom Hanks, Martha Plimpton, Wil Wheaton, Geena Davis, Maura Tierney, Crispin Glover, Christina Applegate, and Julia Louis-Dreyfus, among others.
Tina played Alex's brother Jennifer, a tomboy, and started portraying the role at only nine years old.
During and After Family Ties
During the run of Family Ties, Tina acted in a number of other TV series and films, including Shoot the Moon (1982), Father Murphy (1982), Your Place… or Mine (1983), Domestic Life (1984), Family Ties Vacation (1985), Crash Course (1988), and Mickey's 60th Birthday (1988). As you might have guessed, two of these were Family Ties spinoffs, testifying to the huge success of the show.
After Family Ties, Tina continued to act, although less and less throughout the '90s. She was in Laker Girls (1990), Spunk: The Tonya Harding Story (1994), and Married…with Children (1996). This last role would be Tina's last acting credit, meaning that she has been retired from acting for nearly 30 years now.
Tina would also tour the reality tv circuit with stints on The Weakest Link in 2001, two iterations of Celebrity Fit Club and she would appear on an episode of Celebrity Wife Swap in 2012 and What Not To Wear in 2013.
What Is Tina Yothers Doing Now?
Following her success in Family Ties and her various acting roles in the '90s, it would seem that Tina has given up acting for good. But what else has she been up to since?
Professional Life
Tina acted from the age of 3 to the age of 23, a span of 20 years. That's a fairly long time in one profession, especially one like acting, where many people don't last more than a few years.
In addition to her acting, Tina enjoys writing and published the book Being Your Best: Tina Yothers's Guide for Girls. The book was written way back in 1986 when Tina was only thirteen years old. Tina used many of the letters she received from kids around the country to write the book and answer their questions.
Tina is also a musician and started a band with her brother Cory, called Jaded. They released an album in 1998, one that featured Phil Jordan from No Doubt on trumpet.
In 2004, Tina performed in Lovelace the Musical, a stage show based on former porn star Linda Lovelace. She has also been in some reality TV shows, including Celebrity Fit Club and Celebrity Wife Swap.
Personal Life
Tina grew up in a TV family with a TV producer father, which no doubt led her to the world of acting and entertainment.
Tina has enjoyed a largely quiet life since retiring from the entertainment industry. She is married to Robert Kaiser since 2001, with whom she shares two children, Lillian "Lilly" Grace Kaiser, and Robert Jake "Jake" Kaiser, born in 2005 and 2007 respectively.
Tina is a huge music fan and started her own band, as mentioned above. She's reportedly a huge fan of Duran Duran.
Fans of Tina Yothers and Family Ties can learn more about Tina and the rest of the Family Ties family through her interview with the Daily Blast and two Family Ties reunions (viewable here and here).