You may recall Felice Schachter from the popular sitcom Facts of Life or her first and only film, Zapped!, starring Scott Baio. Although she became a recognizable face for millions of Americans in the 1980s, whatever happened to Felice Schachter?
Is she still acting? What has she been up to most recently? For answers to these questions and more about Felice Schachter, keep reading!
Early Days
Felice Schachter is her given name, and she was born on November 17, 1963 in New York City. Felice's mother was a theater manager, and her father was an accountant and real estate developer. With her mother's background in entertainment, it wasn't long before Felice began her own career–at just four months of age! That was when she appeared on the cover of American Baby magazine.
By the time she was nearly twenty, Felice had done more than 100 TV commercials, including for top brands like Downy and Pampers.
In 1975, Tina appeared on the off-Broadway show The Innocents. She also danced for Shakespearean productions as well as Sleeping Beauty and the Nutcracker.
While she got her start in TV with the mini-series The Adams Chronicles (1976), it would be a few years later when Felice would begin the role that brought her the most recognition, on The Facts of Life.
The Facts of Life
The Facts of Life was a show that originally aired on NBC from August 1979 to May 1988. It was a spin-off of the show Diff'rent Strokes. One of the longest-running and most popular shows of the 1980s, The Facts of Life focused on Edna Garrett (played by Charlotte Rae), who became a housemother and dietician at the Eastland School, a girls-only boarding school in upstate New York.
Felice Schacter played Nancy Olsen, a boyfriend-obsessed student who receives guidance from Mrs. Garrett early on in the show.
The Facts of Life would feature many future stars, including Molly Ringwald and George Clooney.
Felice Schacter was a regular on the show from 1979 to 1982, when she left to pursue a degree at Brown University in 1981. She would appear occasionally from that point until 1986.
During and After The Facts of Life
While doing The Facts of Life and studying at Brown, Felice began doing radio at Brown's WBRU station in Providence, Rhode Island. This led her to also work as a sports broadcaster for CBS Sports (from 1983-1985) and PRIME (1986-1987).
In addition to her role on The Facts of Life, Felice also appeared on a few TV shows, including Diff'rent Strokes, The Doctors, Alice, and E/R (not to be confused with the later, more successful show ER).
Zapped
During the run of The Facts of Life, Felice also appeared in the film Zapped! "Zapped! is a comedy about a high school student Barney, who gains telekinetic powers after a laboratory accident. Felice Schachter plays the character of Bernadette, who is the best friend of Barney. Bernadette is a smart and dedicated student who is initially skeptical of Barney's sudden popularity and the strange occurrences happening at their high school. However, she eventually becomes involved in Barney's schemes and even helps him to develop his telekinetic powers.
What Is Felice Schachter Doing Now?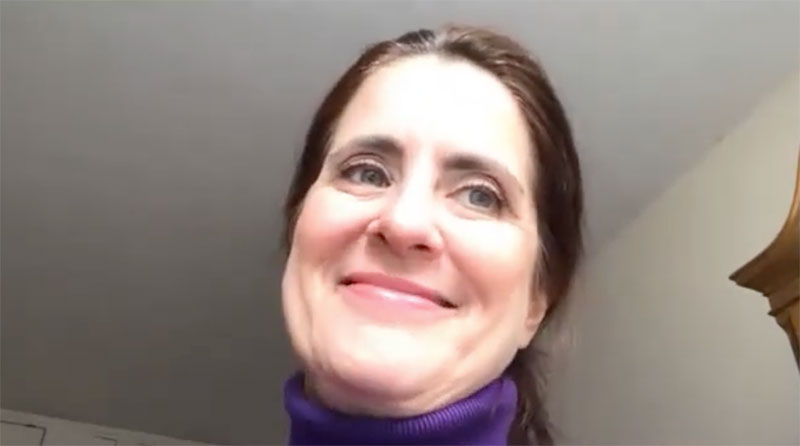 While Felice largely stopped acting after the 1980s, she started working on the other side of the camera in the 1990s. She earned production credits on film and TV projects such as Uncle Sam, Twilight of the Gods, Magic Island, the pilot episode for JAG, The Gnomes' Great Adventure, and 30 Years to Life.
During this time, Felice also worked as the production coordinator for the hit TV series Law & Order: Special Victims Unit.
More recently, Felice has turned away from the entertainment industry and dedicated herself to making a difference through teaching Special Education in New York City.
Personal Life
Reunion with Felice Schachter. It's been way too long! pic.twitter.com/7R9BeCelH3

— juliebrodyb (@juliebrodyb) July 25, 2016
It's no surprise that Felice ended up in entertainment, given her theater manager mother. Her sister Simone Schachter also earned a couple of acting credits from 1978 to 1980.
Although it is unknown if Felice ever married, she has said that her biggest accomplishment is giving birth to her son William, who was born in October of 2005.
Anyone interested in learning more about Felice can check out her interview with Mike Rand on The Mike Rand Show, which is available for free viewing on YouTube. She discusses everything from The Facts of Life to her later career and her more recent volunteer work.