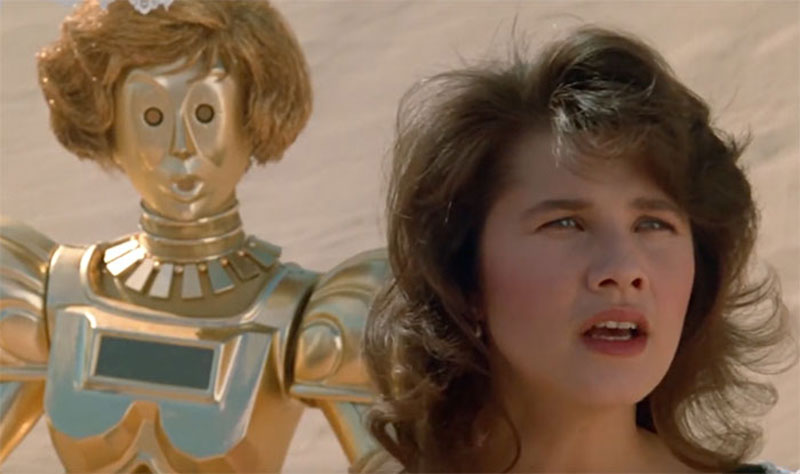 Daphne Zuniga is an American actress who is best known for her role as Jo Reynolds on the popular television series "Melrose Place," which aired from 1992 to 1996 and for her role as Princess Vespa in the science fiction comedy film "Spaceballs".
Zuniga is the daughter of Agnes A. Zuniga (née Janawicz), a Unitarian minister, and Joaquin Alberto Zuniga Mazariegos, an emeritus professor of Philosophy at California State University, East Bay.
She took an interest in acting quite early in her teens and was able to attend the Young Conservatory program of the American Conservatory Theater of San Francisco. Following her parents' divorce in her teens, Daphne Zuniga would join her mother and sister, moving from Berkley, California, to Reading, Vermont.
She would graduate from Woodstock Union High School in Woodstock, Vermont, and in 1980 would attend the University of California, Los Angeles, to study theater arts. For a time, as she worked to establish her career, she was a friend and roommate with Meg Ryan.
Does she have siblings?
Daphne Zuniga has a younger sister, Jennifer Zuniga, who was born on March 30th, 1964, in San Fransisco, California. Jennifer Zuniga has also worked as an actress but was not as prolific as her sister, only appearing in a couple of brief roles in the early 1990s.
What is her ethnicity?
Daphne Zuniga is of Polish and Finnish descent on her mother's side and is Guatemalan on her father's side.
What was Daphne Zuniga's early career like?
Daphne Zuniga's career has been ongoing since 1980. However, her first major acting job would be in the Stephen Carpenter slasher film The Dorm That Dripped Blood in 1982. Between her smoky voice, dark hair, and blue eyes, she would make quite a splash early on as she took on more exciting and higher-profile roles.
Her first leading role was in the film, The Initiation (1984), which was a college-set slasher film. Zuniga played two characters in the movie, a pair of twins, one good and one evil. She would draw more attention in Rob Reiner's 1985 adventure comedy The Sure Thing, where she would star opposite John Cusack.
Spaceballs
One of Daphne's most memorable roles was in Mel Brooks' Spaceballs (1987). Daphne played the character of Princess Vespa, the spoiled daughter of King Roland and is the spoof of Princess Leia.
Daphne mentions that one of the hardest things about shooting the movie was keeping a straight face.
I was a straight person.I had to be all serious and it's and I had to be very serious when I was saying 'room service room service'. I'm very serious when I was saying 'it's my industrial-strength hairdryer and I can't live without it'. I mean that takes, you know preparation. I had to be so serious but I loved it.
She also added that she felt so privileged to be acting among so many notable actors including Rick Moranis and John Candy.
It was like being this whirlwind of comedy…. Rick Moranis is saying stuff and he's coming up with new stuff. John Candy can't stop cracking us up right before the cameras rolling…. Mel is coming up with stuff and the whole thing was just it was really great it was really great memory.
Melrose Place
She would make her television debut in the 1985 drama film Stone Pillow, opposite Lucille Ball. Her next significant television role wouldn't land until 1992, when she was cast in the Fox drama Melrose Place. She would play the character of Jo Reynolds across 111 episodes from 1992 to 1996. She would reprise the character in the spin-off Models Inc. in 1994 and the Melrose Place follow-up from 2009 to 2010.
She would continue to act in films and television. Still, following Melrose Place, it seems her career leaned more in the direction of television series, including series such as American Dreams (2004 – 2005), Beautiful People (2005 – 2006), and One Tree Hill (2008 – 2012).
This, of course, does not include all the guest appearances across other television shows and animated series such as Johnny Bravo and the Spaceballs animated series.
What is she doing now? Is he still acting?
Daphne Zuniga is still very active in front of and behind the camera as her career has grown and diversified since her start in 1980. In recent years she has appeared in various TV movies and shows, including A Christmas Arrangement, Fantasy Island and Dynasty.
In 2019 she directed the Lifetime channel movie Deadly Assistant, a thriller about a woman and her estranged family.
Environmental Work
As for her work outside of acting and film production, she is an environmental activist. Her work has been significant enough to be awarded for her efforts. Her love of nature, a result of childhood experiences, while growing up in Vermont and her brush with mercury poisoning have steered her toward activism.
Daphne was appointed on the board of The Los Angeles River Revitalization Corporation by then mayor Antonio Villaraigosa.
She has written about the environment and done many talks about her concerns. She has also changed her diet, avoiding fish and meat due to her experience with mercury poisoning.
She is a founding member of the Earth Communications office, in addition to aiding the Natural Resources Defense Council, the Waterkeeper Alliance, and Environment California.
Meditation
Daphne Zuniga's other passion is meditation and helping others. Daphne said she got into meditation during a low point in her life and after reading Sharon Salzberg's book Lovingkindness: The Revolutionary Art of Happiness.
Daphne mentions on a podcast that before meditation, she was looking for peace on the outside and through achievements, but realized it was the wrong approach. After reading Lovingkindness, she says peace is only found on the inside.
I literally don't have to do anything to feel better about myself. I literally don't need to achieve anything, do anything, come up with anything, figure anything out, define anything, prove myself prove or anything.
She has been affiliated with Sharon Salzberg at the Spirit Rock Meditation Center. She also has contributed to Salzberg's website as a writer.
Is she married?
Daphne Zuniga married later in life after dating David Mlezko for around 12 years. It is her first marriage.
When speaking about her husband, Daphne mentions that their relationship is based on their acceptance of each other, faults and all.
I just want him to be happy and a healthy and it's like our faults and our humaneness and all of that, it's part of the mix, but you have a choice, because we've committed now and because we know each other so well. I know also the stellar goodness that is worth all of the other stuff and he just allows me to be me.
The pair tied the knot in Cambridge, Massachusetts, in 2019 and appeared quite happy. The couple initially met on a blind date in 2006.
David Mlezko is a business person who is a co-founder of the PR company Signature Green.
Does she have children?
Though Daphne Zuniga is married, she has not had any children. Who knows what the future may bring.
Is Daphne Zuniga on social media?
Fans can follow Daphne Zuniga across social media platforms. Her primary platform appears to be Twitter which has been used since 2010. She can also be found on Instagram.