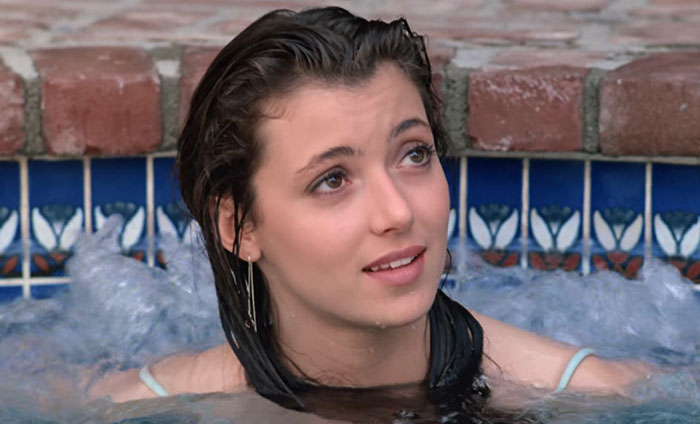 Mia Sara is an American actress who is best known for her role as Sloane Peterson in the 1986 film "Ferris Bueller's Day Off."
Sara was born on June 19th, 1967, in Brooklyn Height, New York. She is the daughter of Diana and Jerome Sarapochiello. Diana was a stylist and photographer. Jerome was also a photographer as well as an artist. Mia Sara also has a younger sister, Cassie. Mia Sara attended St. Ann's School in Brooklyn, New York, graduating in 1985.
Mia Sara is of Italian descent and was born into the Roman Catholic tradition.
Early Career
Mia Sara started her career on the right foot by studying acting under famed acting teacher Roy London. She would get her first on-camera role in 1983 on the soap opera All My Children. She played the character of Francesca in the episode.
Her first role in the movies would be two years later, the same year she graduated high school. She would play the character of Princess Lili in the 1985 Ridley Scott fairy tale film Legend.
Legend
Legend was directed by Ridley Scott and written by Wiliam Hjortsberg. Mia Sara would start in the film alongside Tom Cruise as the lead hero, Jack, and Tim Curry as the villain, DArkness. The film was not a commercial success when it was first released, but it became a cult classic for fans due to the cinematography and the fantastic nature of the setting. The director's cut of the film is the most well-regarded version.
Ferris Bueller's Day Off
Her next most iconic role would come the following year when she starred as Sloane Peterson in 1986's Ferris Bueller's Day Off. Sloane would become an iconic character loved by many 1980s teenagers.
Teen comedy legend John Hughes directed Ferris Beuller's Day Off based on a screenplay he wrote. Mia Sara starred alongside Alan Ruck, who played Cameron Frye, and Matthew Broderick, who played the titular Ferris Bueller. The film's cast was filled with big names, including Jeffrey Jones, Jennifer Grey, Charlie Sheen, Kristy Swanson, and Ben Stein. The film would become one of the most iconic films of the 1980s.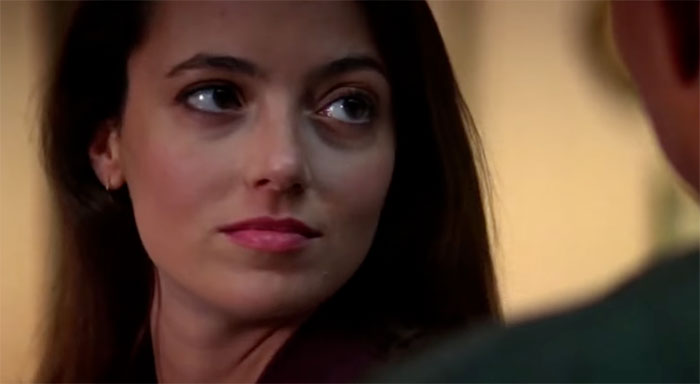 Mia's Career would continue into the 1990s with increasing work in television and TV movies. She would play the part of iconic Batman villain Harley Quinn, or Dr. Harlene Quinzel, in the tv-drama Birds of Prey that ran from 2002 to 2003. The producers brought her on to replace the initially planned actress Twin Peaks' Sherilyn Fenn.
When did Mia Sara stop acting?
Mia Sara has said in interviews that she felt unhappy as an actress. In an interview with The Volga, she stated, "It was something I felt I could do, and I needed to work, and I got lucky at the get go, however I was never going to be the kind of actress I admire, because I just didn't have the drive for the process."
She instead became a writer and has found success in joy exploring the printed word. In the same interview, she said, "Now I understand the artists I love, no matter their medium, because I would write even if I never published a word. I have to write. It's the only way I can figure anything out. So, maybe all those years of misery and dread were what I needed to overcome, and if so, totally worth it."
What is Mia Sara doing now?
These days, Mia Sara is a writer with an extensive publishing history. She works with poems and stories. Mia Sara's work has appeared in Pank Magazine, Summerset Review, Helix, and The Write Room.
She may still also operate a motion-picture production company with Danielle von Zerneck.
In 2020 during the pandemic she reunited with the cast from Ferris Bueller's Day Off to reminisce about the classic movie.
Personal Life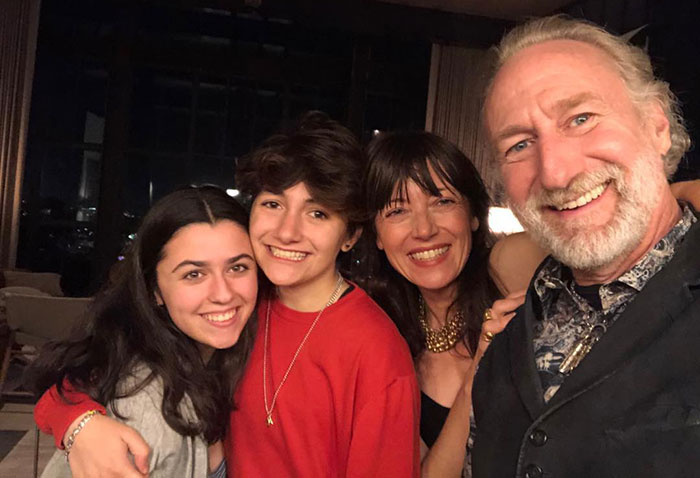 Mia Sara's first husband was Jason Connery. They married on the 17th of March, 1996, and were together until their divorce in 2002. Jason Connery is the son of Sean Connery and Diane Cilento. He is an actor who is still working today.
Mia Sara's second husband is Brian Henson. On April 6th, 2010, the pair wed and are still together today.
Brian Henson is the son of the Muppets creator Jim Henson and he currently runs the Jim Henson Company.
Brian Henson has also worked in many films as an actor but spends most of his time producing.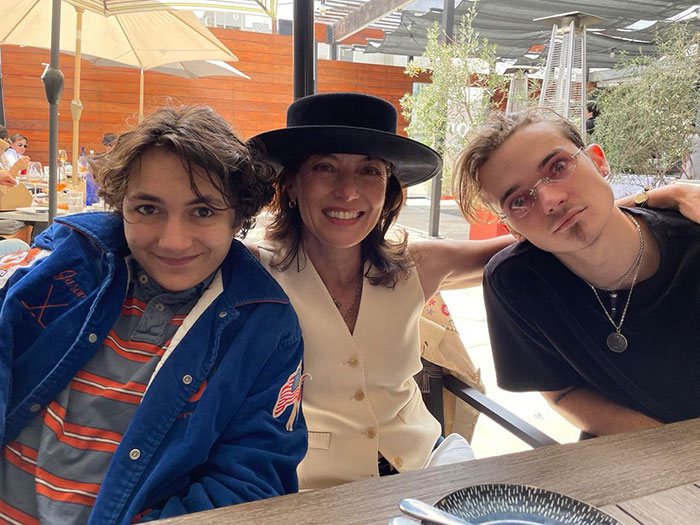 Mia Sara has two children. Her first child, son Dashiell Quinn Connery, was born in 1997. Dashiell's father is Jason Connery. Dashiell has followed in his parents' footsteps and started a career as an actor. His first project was the movie Pandemic in 2009. His most recent project is the currently-filming TV series, Tulsa King.
Her second child, daughter Amelia Jane Henson, was born in 2005. Brian Henson is her father. Amelia Jane Henson isn't forthcoming about what she is doing, most likely content to live her life as a teenager with her successful parents.
Mia Sara often shares her work and updates about her family on Instagram.
Is Mia Sara related to Sean Connery?
Mia Sara was related to Sean Connery for a time by marriage. Her marriage to Jason Connery, son of Sean Connery, made her the daughter-in-law of the legendary Bond actor.