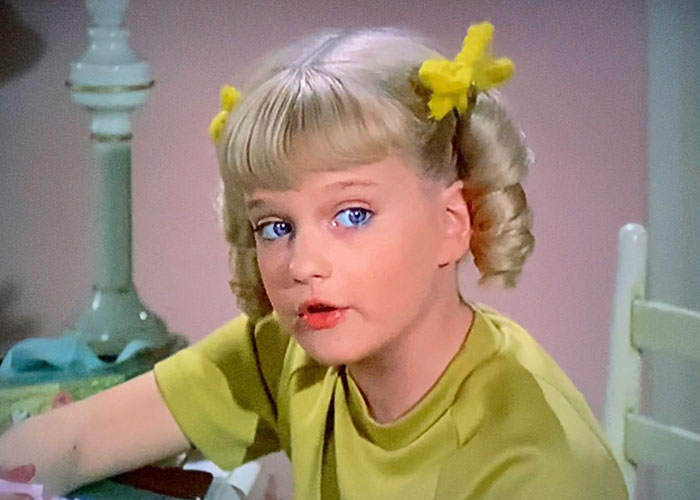 How could we ever forget Cindy Brady, the cutest, pig-tail-sporting, youngest daughter of the Brady Bunch known for sniffing out secrets about her older siblings? While precocious Cindy lives on in our memory, we may have trouble recalling any details about the person behind the character – Susan Olsen.
Susan Olsen is best known for her role in the family sitcom because she took a hiatus from acting after the iconic part. Since her break with the industry, Olsen has pursued a shocking number of ventures, some more startling than others!
Whatever happened to Susan Olsen from the Brady Bunch? You're about to find out!
Before Brady
Olsen was born in Santa Monica, California, on August 14th, 1961. Like her future on-screen role, she is the youngest of four siblings born to Lawrence and DeLoice Olsen. One of her older brothers was also a child actor.
As a young girl, Olsen truly did have a lisp, just one of the characteristics of Cindy Brady that would go on to present difficulties for her in real life.
Olsen quickly got into acting courtesy of her parents. At first, she picked up many guest roles, including parts in popular television series like Gunsmoke, Julia, and Ironside. She even had a singing part in The Trouble With Girls, starring Elvis Presley.
However, she wouldn't have to accept the bit parts for long. At age seven, Olsen was awarded the role of Cindy Brady in the hit television series The Brady Bunch.
The Brady Bunch
Olsen would play Cindy for the show's entire duration, from 1969 to 1974. The youngest daughter of the Brady clan was precocious, charming with her braided pigtails, and used Olsen's natural lisp as a main character feature. However, the role also called for Olsen to be sneaky, prone to learning secrets about her older siblings, and subsequent tattletaling. While the traits were crucial for the family drama that unfolded on screen, Olsen has come out and said they made her real-life quite challenging.
Off-screen, Olsen struggled for years to overcome the lisp. Additionally, when the season two "Tattletale" episode premiered, her peers at school and in the community shunned her, unable to understand that Olsen's somewhat annoying on-screen persona was all an act.
Nevertheless, Olsen forged on, appearing in all one hundred seventeen episodes of the Brady Bunch aired over the course of five seasons. Even after the sitcom's cancellation in 1974, Olsen would go on to reprise her role time and time again.
Other Brady Bunch parts include the 1976 show The Brady Bunch Hour, The Brady Brides in 1981, and The Brady's in 1990. The only franchise production she missed was A Very Brady Christmas. At that time, Olsen was on her honeymoon with her first husband.
Later, Olsen would divulge that despite her ranking as No. 34 in The 100 Greatest Kid Stars of television and film, she was never paid as much as her "sisters" on the show.
After the Brady Bunch
After the Brady Bunch, Olsen returned to more minor roles, including The Boy Who Stole the Elephant, The ABC Saturday Superstar Movie, The Young and the Restless, and an episode of Space Ghost Coast to Coast on Cartoon Network. These appearances occurred over decades, during which Olsen also explored other options.
She was the spokes girl for Sindy doll, a famous 1970s British fashion doll made to rival Barbie, did voice sound effects for film, advocated for various causes, appeared on reality shows, released a book, hosted a radio show, and created artwork.
There was an urban legend that Olsen went into the adult film industry. However, the rumor stems from the fact that her voice sound effects were used in an porn film, Love Probe from a Warm Planet.
Her most recent stint in the industry was in 2021 when she starred alongside her Brady Bunch co-stars in the Lifetime Christmas movie Blending Christmas featuring Christopher Knight, Mike Lookinland, Barry Williams, and Robbie Rist.
What is Susan Olsen Doing Now?
Olsen continues to be an advocate for migraine sufferers and animal rescue efforts. It seems her passion, aside from acting, is hosting radio talk shows. Since 1995 Olsen has been a radio host, most notably co-hosting Two Chicks Talkin' Politics before her abrupt departure in 2016.
Reflecting on her time in the Brady Bunch, Olsen has said she has come to appreciate it. At the time, she despised being in such a wholesome family show that directly adversely affected her social life. However, she can't deny that the iconic role has brought about numerous opportunities for her on and off-screen.
Personal Life
Olsen is currently married to Chris "Crazy Legs" Fonseca, a comedian. The pair tied the knot in 2009 after meeting at a comedy club where they both performed. Before Fonseca, Olsen was wed to kickboxer, Steve Ventimiglia. The marriage lasted from 1988 to 1990. In 1995, she married a medical equipment salesman named Mitch Markwell. They divorced in 2004 after having one son, Michael, born in 1997.
You can find Susan Olsen on Instagram, though she rarely posts snippets of her private life and uses the platform mainly to share her interests. Olsen is also on Cameo, delivering personalized messages of your choice from the one and only Cindy Brady.