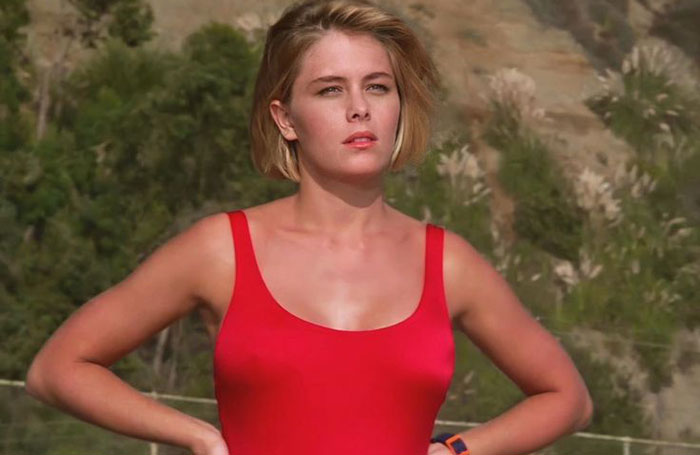 Nicole Eggert was a child star, gaining fame young through various sitcom appearances and television movies (plus showing up on a Sugar Ray album. The 90s were weird). So with all that fame so early and being in so many roles throughout the 90s, let's ask the usual question"where'd they go?".
Early Life
Born in 1972, Nicole Eggert began her acting career young at the age of seven, debuting in the made-for-tv movie When Hell Was in Session. From there she bounced between films, shows, and more made for tv movies before hitting her first somewhat big break with a role on Who's The Boss in 1985 as Marci. Spoiler for an almost-forty-year-old show- she was not the boss.
Charles In Charge
After the role as Marci gave her some street cred with the sitcom world, she landed the role of Jamie in Charles in Charge, taking over as a main cast member at the age of 14 in 1986. She would stay on the show until it ended in 1990, giving one of the worst possible options of the "it was all a dream" trope by freeing the ancient curse of Scott Baio.
Notably, Nicole Eggert would bring allegations against Scott Baio in 2018, with others from the cast and crew backing up her allegations with their own stories of Baio's behavior. While no legal action has been taken by either party, Eggert continues asserting that Baio exposed himself and groomed her on set.
Baio meanwhile has denied this, saying that Nicole Eggert only made the accusations to relaunch her career, despite her not appearing in or scheduled to be in anything since a career in Robot Chicken in 2019. Wow, what a comeback. Baio also blames Eggert for destroying his career. There's still a question as to what career was left to be destroyed.
Nicole Eggert also holds the distinction of appearing in the very first episode of The Super Mario Bros. Super Show, which is just as terrible as it sounds.
Baywatch
Eggert went on to have a successful career in the 90s, taking a part in seasons three and four of a show about lifeguards, Baywatch. Alongside the legends of David Hasselhoff and Pamela Anderson, Eggert would go on to usher in the escalation of Baywatch from a lifeguard drama to a full-blown crime thriller where everyone wears swimsuits.
Seriously, season three of Baywatch has some wild highlights- the Hoff breaks his spine on rocks, rendering him paraplegic for all of two episodes before he goes on to kick ass in an MMA match. This is the same episode where hitmen are after a ten-year-old kid in a physical rehab hospital. This show was about lifeguards.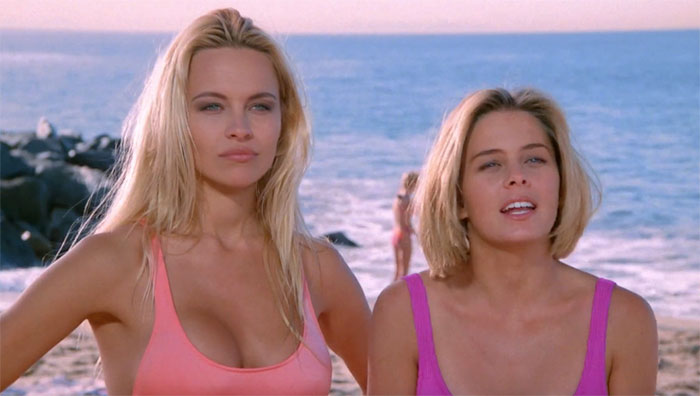 Baywatch went about as well for her as Baywatch goes for everyone else except Jason Mamoa. The actress left the show after season 4, citing the impact it was having on her reputation, combined with exhaustion from her constant work since the age of seven.
She got a few guest roles on television dramas and sitcoms like the briefly lived Clueless show, Married With Children and Boy Meets World. Her appearance on Married With Children was intended to be a backdoor pilot for her spinoff show, but it never got off the ground, unfortunately.
More Than Lifetime Movies
Finding somewhat of a niche in the late 90s and early 2000s, Nicole Eggert appeared in multiple made-for-television movies, most of them ranging from meh to "oh my god please gouge my eyes out with a blunt scalpel. Watching television during that era was a real role of the dice whether anything worthwhile would be on at the time.
Nicole kept up with the made for tv movies and small guest roles into the 2010s while also going all in on the D-List celebrity reality television circuit. She participated in shows like I Love the 80s, Celebrity Paranormal Project, and Celebrity Ghost Stories.
The actress grabbed a few minutes of fame in 2013 in the celebrity diving competition (wtf?) Splash. She made it into the final two, winning runner-up after hitting the water flat on her back from twenty-three feet in the air. Thankfully the actress only suffered severe bruising as opposed to the spinal injury that was rumored.
What is Nicole Eggert doing now?
The actress bounced between reality tv and dramatic until 2018, sem-retiring other than the occasional reality appearance other than her most recent on The Bachelor, presenting a Baywatch-themed challenge.
She seems to be semi-retired from acting these days, instead opting to spend time with her family and support humanitarian causes where she can. Romantically she was dating Corey Haim in the early 90s, saying that she spent many nights with the actor struggling through his addiction. She also dated Breaking Bad star Aaron Paul from 2001 to 2003.
She is very private with her love life, but will often brag about her two children on her Instagram. From everything Nicole Eggert posts, it seems she's living a peaceful, joyful life with her family and raising her kids opposite to her upbringing. Good for her.
She may return to acting one day, but for now, she's content to be a force of positivity in the world. She also attends frequent conventions for her roles, and offers Cameos. Respect the hustle.