Leelee Sobieski is a retired American actress who gained recognition in the late 1990s and early 2000s for her performances in various films, including Eyes Wide Shut and The Glass House.
Liliane Rudabet Gloria Elsveta "Leelee" Sobieski was born in New York City on June 10, 1983 and is the daughter of Elizabeth Sobieski (née Salomon) and Jean Sobieski. Elizabeth is a producer and screenwriter who has worked as Leelee's manager.
Jean is a French-born painter and former actor. Leelee's maternal grandfather is United States Navy Captain Robert Salomon. Her younger brother is Roby Sobieski.
Leelee Sobieski is of French, Polish, Swiss, Dutch, and Jewish descent.
Early Career
Sobieski graduated from Trevor Day School in 2001 and would study literature and fine art at Brown University but never graduated, having turned to an acting career by then. Sobieski was first noticed as a child by a talent scout who had her audition for the role of Claudia in Interview With a Vampire in 1994. The part would go to Kirsten Dunst, however.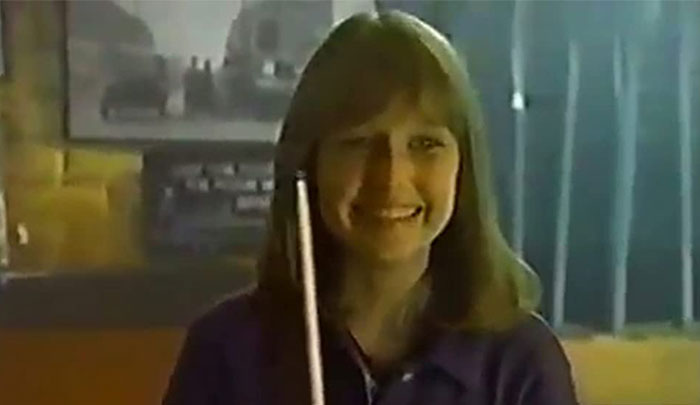 However, the audition opened the door for Sobieski, and she found herself playing the character of Anna Yates in the 1994 TV movie Reunion starring Marlo Thomas.
Notable Roles
In a short career of about 45 acting credits, Sobieski has had some significant roles. From 1995 to 1996, she would play the character of Jenny Grace in the crime drama, Charlie Grace, across nine episodes. She would continue to appear in an increasing number of roles due to her noted resemblance to actress Helen Hunt. This would include the movies Jungle 2 Jungle in 1997, Deep Impact in 1998, and Never Been Kissed in 1999.
In 1999 she would play Joan of Arc in a two-part television mini-series named after her character. That same year she would appear in the erotic thriller Eyes Wide Shut, directed by Stanely Kubrick. She would star in the film alongside Tom Cruise and Nicole Kidman.
In 2001 she made two major films. The first was Joy Ride, an action thriller about a psychopathic trucker stalking teens on a road trip. She would star in that film alongside Steven Sahn and Paul Walker. Later that year, she would star in the mystery thriller The Glass House alongside Diane Lane and Stellan Skarsgård.
One of Sobieski's final roles was in the tv series NYC 22, where she played the character of Jennifer 'White House' Perry across 13 episodes in 2012. She would retire that year.
LeeLee would return to acting in 2018 for a movie titled, Amerikali Kiz, where she plays the character of 'Jenny', a woman who falls in love with a Turkish man. The film was directed by Turkish director Sinan Çeti.
Why did she retire from acting?
Leelee Sobieski's Hollywood career came to a close for two reasons. One was a desire to raise a family away from the industry and in privacy.
For example, in one interview, she expressed anxiety about her children seeing her in a movie where she is seen in the arms of someone who was not their father. She also had concerns over the nature of the industry itself, calling it "gross."
She also mentions that she started to pay her family's bills when she was 15 years old and she felt 'immense pressure from a young age.'
The other reason for retiring was a desire to turn to art, which runs in her family. Leelee is the daughter of French actor and painter Jean Sobieski.
Leelee was also known to paint in her trailer while on set as an actress. Before revealing her body of paintings and sculptures, she had worked diligently in private for close to a decade.
What is Leelee Sobieski doing now?
These days Leelee Sobieski is focused on raising her family and exploring her artistic passions. In her art career, she used her married name, Leelee Kimmel. She is known for painting and sculpting abstract art and has even contributed to Google VR projects.
She is known for using bright colors, abstract shapes, and textures and had a notable solo exhibit titled "Channels" in 2018 in Williamsburg, Brooklyn.
Personal Life
Leelee Sobieski has been married twice. She married Matthew Davis from September 2008 to February 2009, when they divorced. Matthew Davis, born May 8, 1978, is an actor known for roles in films such as Legally Blonde (2001) and Bloodrayne (2005). He is also known for the CW television series The Vampire Diaries, where he played the character of Alaric Saltzman across 123 episodes from 2009 to 2017.
Leelee Sobieski's second husband is Adam Kimmel. They began dating in 2009. Adam John Kimmel is a fashion designer and the son of real estate developer Martin Kimmel. Sobieski and Kimmel were engaged on May 28, 2009, and married on October 4, 2010. The couple currently resides in the Red Hook neighborhood of Brooklyn.
Leelee Sobieski has two children with her husband, Adam Kimmel. Her daughter is Louisianna Ray Kimmel. Louisiana was born on December 15, 2009. Her son is named Martin Kimmel. Martin was born in July of 2014.
Leelee Sobieski does have a social media presence. She can be found on Instagram as @leeleekimmel where she has posted her artwork.