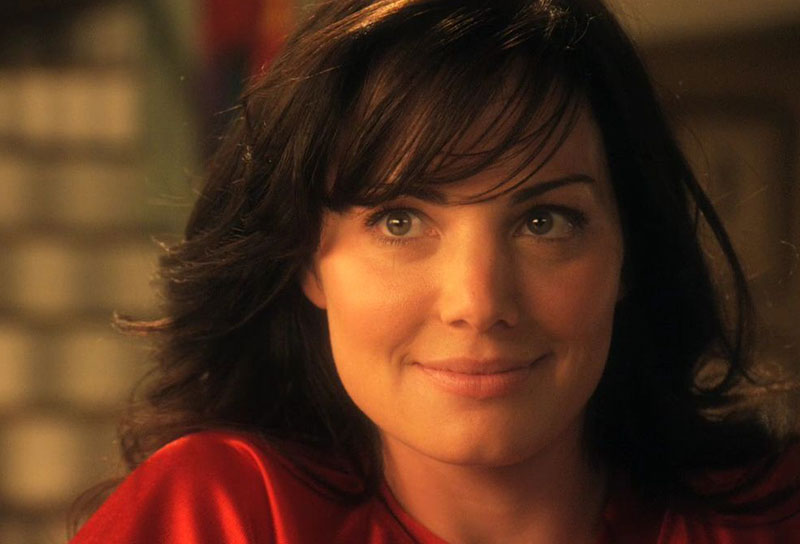 Erica Durance made a huge splash on the hit TV series Smallville, playing intrepid reporter Lois Lane from 2004 to 2011. With her tough, stubborn attitude and sharp journalistic skills, Durance's Lois was the perfect counterpoint to Tom Welling's Clark Kent. Their chemistry was undeniable, and fans loved watching their romance develop over the course of the show.
But what has Durance done since Smallville ended its 10-season run in 2011? While she hasn't quite matched the popularity of her Smallville days, the talented Canadian actress has stayed busy with a variety of roles on both the big and small screens.
Background Information
Durance was born in Calgary, Alberta, on June 21st, 1978. As a child, she lived on a turkey farm in Three Hills, Alberta, with her two siblings.
During early childhood, she began classical singing training. She had aspirations to be an actress from a young age, and after graduating high school, Durance moved to Vancouver to pursue acting professionally.
She started studying at Yaletown Actors Studio. First, she appeared in commercials before receiving small guest roles in television series.
The first television series for Durance, in which she was only credited with the role of "dancer," was The Lone Gunmen.
Acting Career
The film The Untold in 2002 was Durance's first acting credit. In the independent Canadian horror film, Durance played the character Tara Knowles.
She then went on to appear in various films and television series. Durance had many guest roles on shows, including Devil Winds, The Chris Isaak Show, Tru Calling, Andromeda, Stargate SG-1, and The Collector. She also appeared in various films, such as House of the Dead and The Bridge.
In 2006, she was awarded the role of Julie Miller in The Butterfly Effect 2. The movie was a direct to video realese and had little to do with the original movie. The movie was widely panned by critics and viewers alike.
After The Butterfly Effect 2, Durance went on to act in many different television films, including Island Heat: Stranded, I Me Wed, The Building, Final Verdict, and Beyond Sherwood Forest. For her part in I Me Wed she was nominated for a Gemini Awards.
Smallville
In 2004 Durance was cast in the WB/The CW television series Smallville. Before getting the role, she had been casting photo doubles and working as an agent for background actors on the show.
Due to a lull in her acting career, she was considering giving up being an actress altogether until she auditioned and got the part.
The superhero series details the early life of Clark Kent, Superman, played by Tom Welling.
In season four, Durance was introduced into a recurring role, playing Kent's girlfriend, Lois Lane.
She then went on to have a main role in seasons five through ten, appearing in one-hundred-forty-one episodes in total.
After Smallville, Durance continued to have guest roles, appearing in Charlie's Angels and Harry's Law. She also played Natalia, an aerial silks performer, in the movie Sophie and Sheba.
Saving Hope
In 2012, Durance was cast in the main role in the medical drama television series Saving Hope.
Her character was Dr. Alex Reid, whose fiance was in an accident and went into a coma while en route to their wedding.
The show details Dr. Reid attending to her patients while hoping her fiance will survive.
Eventually, he awakens but continues to be able to see the spirits of patients who have passed or are in a coma. Durance appeared in eighty-five episodes.
She also had a role in producing the television series and directed an episode in season four titled Torn and Frayed. Her real-life pregnancy had to be written into the drama during season three.
Supergirl
When Saving Hope ended in 2017, Durance moved on to the American superhero television series Supergirl.
She was cast in a recurring role, playing Alura Zor-El. Her character is the mother of Supergirl, known as Kara Zor-El. Durance appeared in ten episodes as Alura Zor-El. Later, she reappeared in a single episode as another character, Agent Noel Neill.
Batwoman
Immediately following Supergirl, Durance was cast in The CW superhero series Batwoman for a single crossover episode.
She reprised her previous role as Lois Lane. During the show, Tom Welling also reprised his role as Clark Kent, Superman.
Durance went on to star in multiple television films, including The Christmas Chalet, Christmas Stars, The Enchanted Christmas Cake, and Open By Christmas. Many of which are Hallmark movies.
What is Erica Durance Now?
Recently, Erica Durance has been consistently working in made-for-TV Christmas and romance movies for the Hallmark Channel and Lifetime.
She starred in Open by Christmas, The Enchanted Christmas Cake, North to Home, and Color My World with Love in 2021-2022.
In 2022, Durance also played dramatic roles in the thriller Girl in the Shed: The Kidnapping of Abby Hernandez and in the upcoming TV movie Noelle. She continues to showcase her versatility as an actress, pivoting between cheery holiday films and more serious fare.
She is also rumored to be reprising her role as Lois Lane in an animated Smallville series that is currently in the works.
Tom Welling and Michael Rosenbaum are leading the project and have stated that Durance has agreed to rejoin along with the show's original cast.
Durance is a regular at conventions, having appeared at MCM Comic Con London, Emerald City Comicon, and GalaxyCon Columbus. At the NYCC Comic Con, she was part of a Smallville Reunion special.
You can also find her on the popular celebrity message app Cameo.
Was she apart of NXIVM?
Durance alleges that her Smallville co-star, Allison Mack, who played Clark Kent's best friend Chloe Sullivan, previously tried to recruit her to be a part of the sex cult NXVIM. Durance claimed she was never close with or friends with Mack and therefore didn't take part in any recruitment for the cult.
Mack is currently serving time in prison for her activities with NXIVM.
Personal Life
From 1996 to 1999, Durance was married to Wes Parker. In some of her early acting roles, she is credited as Erica Parker as a result of the marriage.
In 2001 she began dating fellow Canadian actor and Yaletown Actors Studio alum David Palffy. He is most associated with his roles as Anubis and Sokar on the sci-fi television series Stargate SG-1.
The two were married in 2005. Durance was pregnant in 2014 during the filming of Saving Hope and gave birth to a son, Lochlan William Palffy, in February 2015.
In December 2016, the couple had another son named Liam Jeffrey Palffy. The family currently lives in Vancouver, British Columbia.
You can follow Erica on Instagram where she actively posts about her projects and about her life.