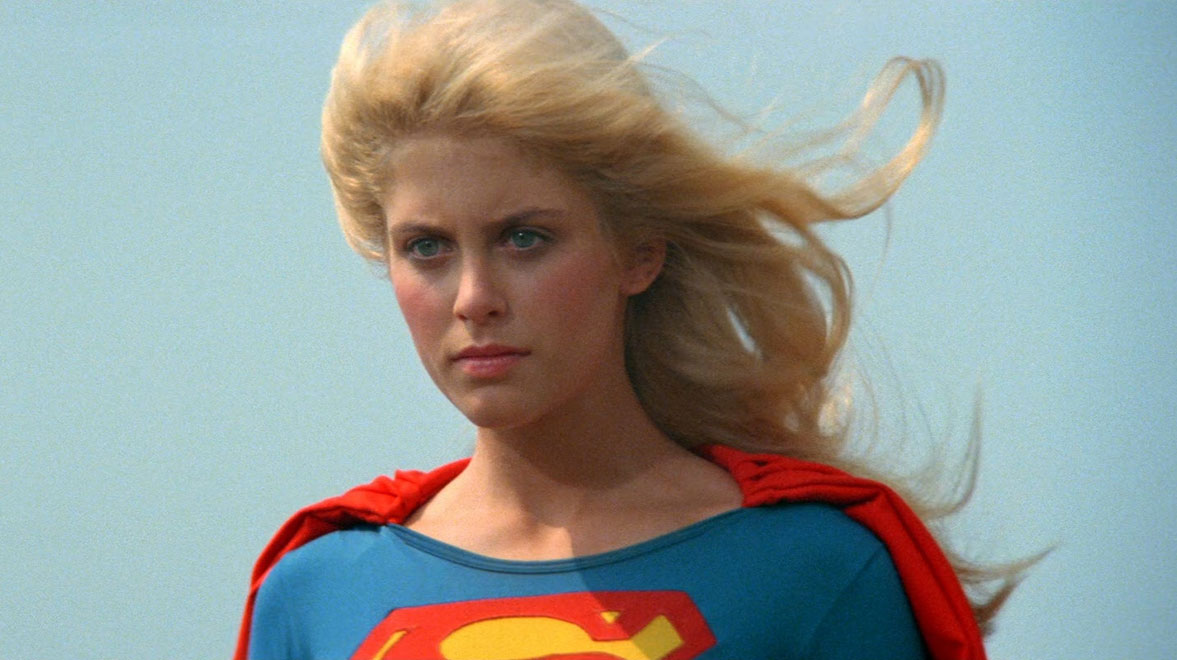 We have been obsessed with the superhero movie genre since the dawn of time, but we have to thank the DC universe of the 80s for paving the way. In the Superman line of the universe, the fourth installment finally gave women a chance to kick but in the 1984 film Supergirl.
The star who played Superman's cousin would be then-unknown actress Helen Slater. At only 21 years old, Helen flew onto our screens to start her career. Has Slater been using her powers for good ever since? Let's see if Helen Slater is as super now as she was decades ago.
Background info
In Massapequa, Long Island, New York, on December 15th, 1963, to peace activist and lawyer mother Alice Joan (Citrin) and TV executive Gerald Slater, Helen Rachel Slater was born. She has one sibling, a brother David, who is also a lawyer in New York City. Sadly, she is of no relation to actor Christian Slater.
After going to Great Neck South High School for a couple of years, Helen moved over to the New York High School of Performing Arts, where she graduated in 1982. Though it closed in 1984, stars like Jennifer Aniston, Liza Minnelli, and Ving Rhames were graduates of the school.
As with a lot of our favorite child stars of the 80s, Helen got her official start on screen in 1982, with an ABC Afterschool Special episode and a one-episode guest spot on the soap opera Another World as Suzie. Not bad for a teenager. Slater's big break would come just two years later, with a role that would gain her fame, and a universe she would revisit over the decades.
Supergirl
Not many actors could get away with appearing in a Box Office bomb as their first film role, be the only one nominated for a non-Razzie award, yet still keep their career going.
But in 1984, Helen did just that as Kara Zor-El, aka Linda Lee, aka Supergirl, in the British superhero movie Supergirl, the fourth in the Superman franchise.
With a cast including Mia Farrow, Faye Dunaway, Peter O'Toole, and Marc McClure, it seemed to be a sure hit.
Though the movie absolutely tanked, Helen was praised for her role and gained a Saturn Award for Best Actress nomination.
What did she do after Supergirl?
The 90s
For the end of the 80s and the entire 90s, Slater star power rose with her work in feature films. Her TV roles in the 90s were more in TV movies than in hit shows, but on the film side Helen picked all the right roles. She appeared in movies like The Legend of Billie Jean in 1985, as Christy Wells in The Secret of My Success with Michael J. Fox in 1987, as Bonnie Rayburn in the first City Slickers with Billy Crystal and Daniel Stern in 1991, as Hannah in the all-female power movie Chantilly Lace in 1993, and as Laura Turner in America's favorite original doggo film Lassie in 1994.
The 2000s
In the 2000s, Helen made a switch from movies to TV. Though she still appeared in films, they were less commercial, and she appeared in far fewer than in previous decades. But her TV roles stacked up, and Slater would appear in every show from Will & Grace, Boston Public, Law & Order: SVU, Grey's Anatomy, The New Adventures of Old Christine, to Supernatural, collecting guest spots like Pokémon cards.
Smallville
In 2007, Slater would make a return to the DC world when she portrayed Lara-El, Superman's biological mother, in the superhero series Smallville for three episodes across seasons seven and ten.
Supergirl
Once you get sucked into a superhero franchise, they never let you go. Slater came back in 2015 for the TV series Supergirl. This time, instead of playing the part of Supergirl, she played her foster mother Eliza Danvers for 13 episodes across all six seasons.
What is Helen Slater doing now?
Helen Slater is still keeping busy these days, and that includes acting. Her time on the series Supergirl ended in 2021, and Helen was in the cast of the family drama film Confetti with Zhu Zhu, Amy Irving, and Harmonie He. Slater has a few upcoming projects as well. She'll star as Robin in the Lizze Gordon comedy The Hard Way, which is currently in production.
Fans will want to watch out for the film Chantilly Bridge, the return to the story of Chantilly Lace, which is in post, where Helen will reprise her role of Hannah.
Music and going back to school
Slater has gone down other artistic avenues, releasing a Celtic Selkie album, as well as other albums over the years, including three of children's music, and two of her original music. In 2016, Helen brought to life the classic Hans Christian Anderson story through her music, telling the story of The Ugly Duckling.
Not only does she have beauty, but brains to back it up. Helen has a Bachelor's Degree in Humanities from Antioch University, a Master's Degree from Pacifica Graduate Institute for Mythological Studies with a Depth Psychology emphasis, and is working on her Doctoral Degree.
Personal life
Helen married actor, director, writer, and editor Robert Watzke in September 1989. They have one child, daughter Hannah Nika, born in August 1995. Their daughter Hannah worked as a docent at Madame Tussauds and had a web series titled, We Can Have A Web Series, with her friend Abby Roberts. That was in New York before moving back to Los Angeles to be closer to her parents in 2022.
Maybe we'll see a family film in the future between all of the talents these three have. Until then, there are plenty of classics of Slater's to watch while we wait for her new movies to come out. And with the way superhero movies go, there's always a chance to see her return to her Supergirl roots.