Beverly D'Angelo is an American actress and singer who gained fame for her role as Ellen Griswold in the National Lampoon's Vacation film series, where she appeared alongside Chevy Chase.
Early Life
D'Angelo was born in Columbus, Ohio, on November 15th, 1951. She is the daughter of Priscilla Ruth (née Smith) and Eugene Constantino "Gene" D'Angelo. Her heritage is a family of entertainers, as Priscilla was a violinist, and Eugene was a bass player and a television station manager for WBNS-TV in Columbus.
Beverly D'Angelo's grandfather was Howard Dwight Smith, the architect behind the Ohio Stadium at Ohio State University. Her three brothers are Jeff, Tim, and Tony. She has performed in a jazz band, Blue Martini, with her brother Jeff on the bass.
She attended Upper Arlington High School in Ohio but was later awarded the Upper Arlington Alumni Association (UAAA) Distinguished Alumnus Award for achievement in her career in 2009.
Before moving into acting, D'Angelo worked as an illustrator for Hanna-Barbera Studios and as a singer. Her singing career for a time took her to Canada, where she sang backup for Rompin' Ronnie Hawkins and The Hawks. The group would later reform into The Band.
Early Career
Beverly D'Angelo's career began on stage in 1976. She appeared on Broadway in Rockabye Hamlet. That same year she booked three episodes of the TV mini-series Captains and the Kings. She would be cast in Annie Hall in 1977 in a small role, Every Which Way but Loose in 1978, and Hair in 1979. Her career would pick up significantly following this string of movies.
Notable Roles
Coal Miner's Daughter
One significant role that helped put Beverly D'Angelo in the public conscious was her performance as Patsy Cline in the film Coal Miner's Daughter in 1980. This biopic, directed by Michael Apted, was about singer Loretta Lynn. Beverly D'Angelo would use her singing talents in her role as Patsy Cline. The film stars Sissy Spacek and Tommy Lee Jones.
National Lampoon's Vacation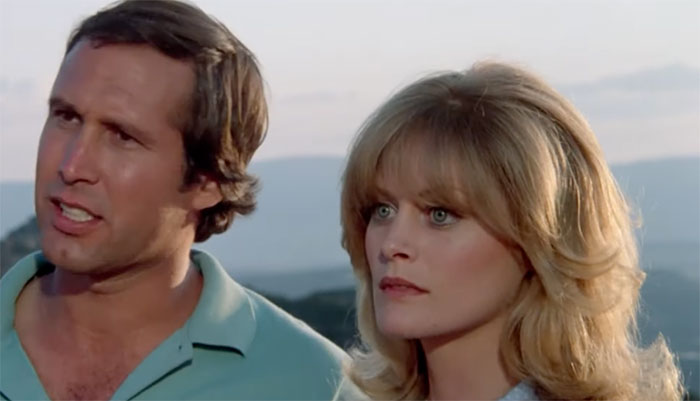 By 1983, she would star in the first of many National Lampoon vacation films as Ellen Griswold in National Lampoon's Vacation, opposite Chevy Chase. She would follow this up with National Lampoon's European Vacation in 1985, National Lampoon's Christmas Vacation in 1989, Vegas Vacation in 1997, and Vacation in 2015.
One of her more stirring performances was as Doris in 1998's American History X. As she appeared in films, she would continue to take on television roles, primarily in made-for-TV movies.
She did some notable voice-acting appearances for The Simpsons and on Scooby-Doo! Mystery Incorporated. She would turn to serialized television with an ongoing role in Entourage on HBO as Barbara Miller. She would also make numerous appearances on Law & Order: Special Victims Unit.
What is she Beverly D'Angelo doing now?
(photo: Inside of You with Michael Rosenbaum)
While it is unclear if she is still performing musically, Beverly D'Angelo is still very much acting. She focused on raising her children for a time but was known to perform in L.A. nightclubs in her brother's jazz band.
As an actress, she currently has several projects in production from 2022 to 2023, with no signs of slowing down as it seems her children are now adults.
Personal Life
Beverly D'Angelo has had a fascinating relationship history. One of her first relationships was with director Milos Forman in the 1970s.
However, that relationship would end, and by 1981 she had married Don Lorenzo Salviati. Lorenzo Salviati was the heir of Don Forese Silviati, the 5th Duke Silviati, Marchese di Montieri and Boccheggiano, Nobile Romano Coscritto and the duke's wife, Maria Grazia Gawronska. D'Angelo's marriage to Salviati spanned September 8th, 1981, to November 5th, 1995.
She is also said to have dated production designer Anton First for a time, but details on that relationship are limited.
For a few years, specifically from 1997 to 2003, Beverly D'Angelo was in a relationship with actor Al Pacino. They never married, but they did have children.
In an interview, which can be seen on YouTube, as of 2020, Beverly D'Angelo is still quite close with Al Pacino, describing their relationship as a "spectacular friendship." The relationship was not without trouble, however, with D'Angelo saying the two hated each other for a time after they broke up, but over time became best friends.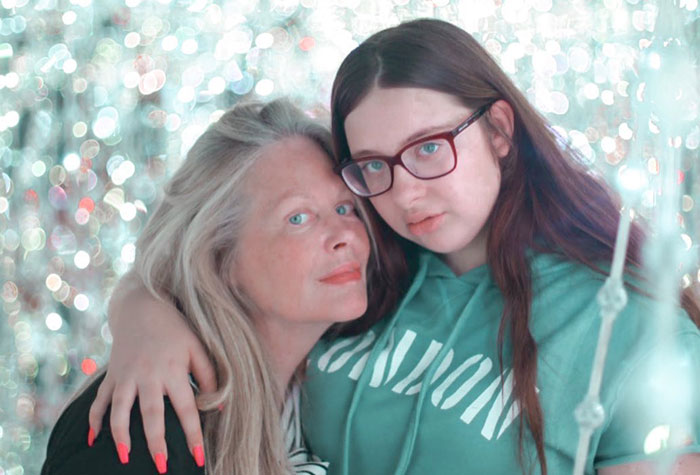 Beverly D'Angelo has two children from her relationship with actor Al Pacino. The children, twins, were conceived through IVF.
Anton James Pacino and Olivia Rose Pacino were born on January 25th, 2001. Beverly D'Angelo was 45 when the twins were born.
Is she on social media?
While there are plenty of social media accounts about Beverly D'Angelo, none of them are run by her or her publicity team. Beverly D'Angelo does not have a verified presence on social media.